Post # 1
I'm usually a decisive person but when it comes to this I have no been.
Anyone else having wedding band regret?
I wanted something unique, mis-matched and vintage for my weddingband. I ended up going out to my favorite local antique store and going through their HUNDREDS of wedding bands and for some reason this one spoke to me. The girls who worked there agreed and I bought the ring for $150, she just charged me for the gold and was at my top buget of $150. It felt right and I didn't want to risk having someone else buy the ring so I bought it on the spot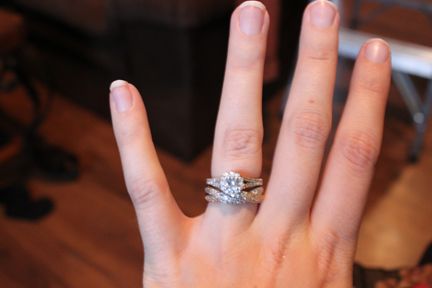 Originally I wanted a scallped vintage style wedding band but never found one in the price range and now I have regret. Did I pick the right one? Is it too thick?
Is it mis-matched in a good way or in a way where people will question my design choices?
Help! Anyone else going through the same thing? My fiance wants me to stop looking and I'm sure is a bit annoyed that I keep changing my mind on everything after I buy it.