Post # 1
The very first wedding gown i tried on was from the designer justina Mccaffrey … i love all her simple and classy design and the materials she used for her wedding dresses. The style i like is called Jubilate. http://www.justinamccaffrey.com
The second dress i tried on and the one i am planning to buy is from paloma blanca and style 3802. My sisters sa me in both dresses and they both told me that the paloma blanca dress was more flaterring on me. I think because i am 5foot3 a size 0 and tanned, the paloma blanca dress accentuate my upper body better and also the blush color goes perfectly well with a tanned skin tone. The bottom part of the paloma blanca is also better suited for my body compared to the justina mccaffrey gown which iis larger from the waist line to the bottom.
www.palomablanca.com
Dress number 3 is from Pnina Tornai. I saw one of her dress from the TLC SHOW say yes to the dress and immediately fell in love. Unfortunately the dress i like is not in my budget(i mean my parent's budget because they are the one paying for my dress … i know they won't mind buying me that dress if i really want it but i do not want them to spend that much on my dress….that why i already told them a budget for my dress and sticking to the budget no matter how much i love a dress), so no need for me to try the dress…coz i know i will not be able to buy it …and this will make me sad. This dress is from the website http://www.kleinfeldbridal.com NEW york and i think it is the only shop selling her design. im not 100% sure though.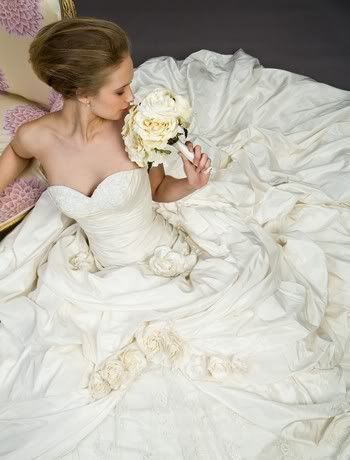 So here are the 3 wedding dresses i really liked. Tell me what you think and if i made the right choice.