Post # 1
I love love love watching any wedding show. I love TLC's Say Yes to the Dress and My fair wedding, bridezilla, the wedding cake show anything that has to do with planning a wedding I love to watch. I figure hey they are real people like me…WRONG! (or am I?)
I was watching this weekend Battle of the wedding on TLC. This shows is about a couple that has a strict budget and three wedding planners show them what kind of wedding they can have for their budget. Basically they are completing for the job.
Well this weekend I noticed a familiar face and thought I know that person from somewhere.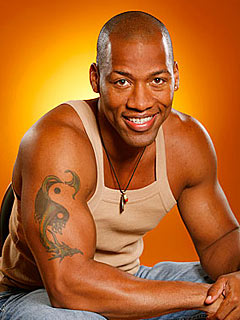 I love reality TV maybe too much but when I saw this face I knew I seen him before on another show I LOVE NEW YORK! Completing for this lady's love
(classy eh?)
So I began to think… are these shows fake? Are they just casting actors? Because if they are short on real couples I am willing to try out for a real couple with a small budget and no venue!!!
If you knew the show was fake would you mind? I still continue to watch the show but I did keep yelling at the TV this is soooo fake!! you know you aint marrying that girl!! liar!! lol