Post # 1
I went and tried on dresses today.. I was worried on the drive over that none of the samples would fit me, or I'd look huge in everything I tried on. I am a dress size 14, and slowly working on my body image issues. Here are the pictures of the ones I tried on, including the one I said yes to!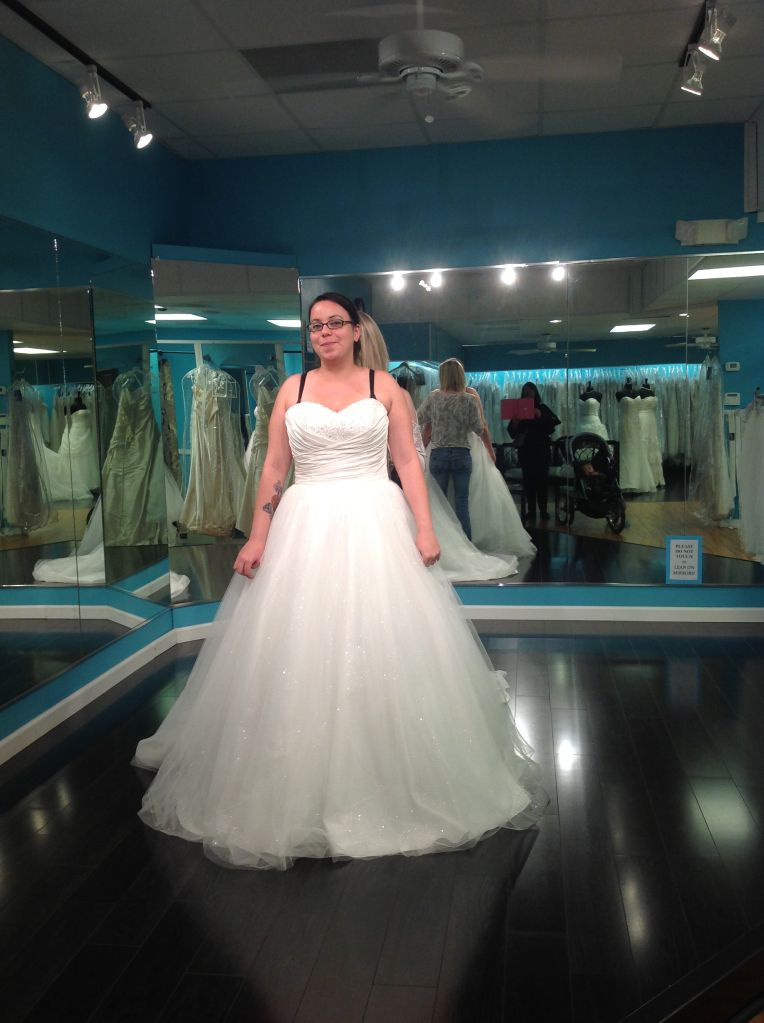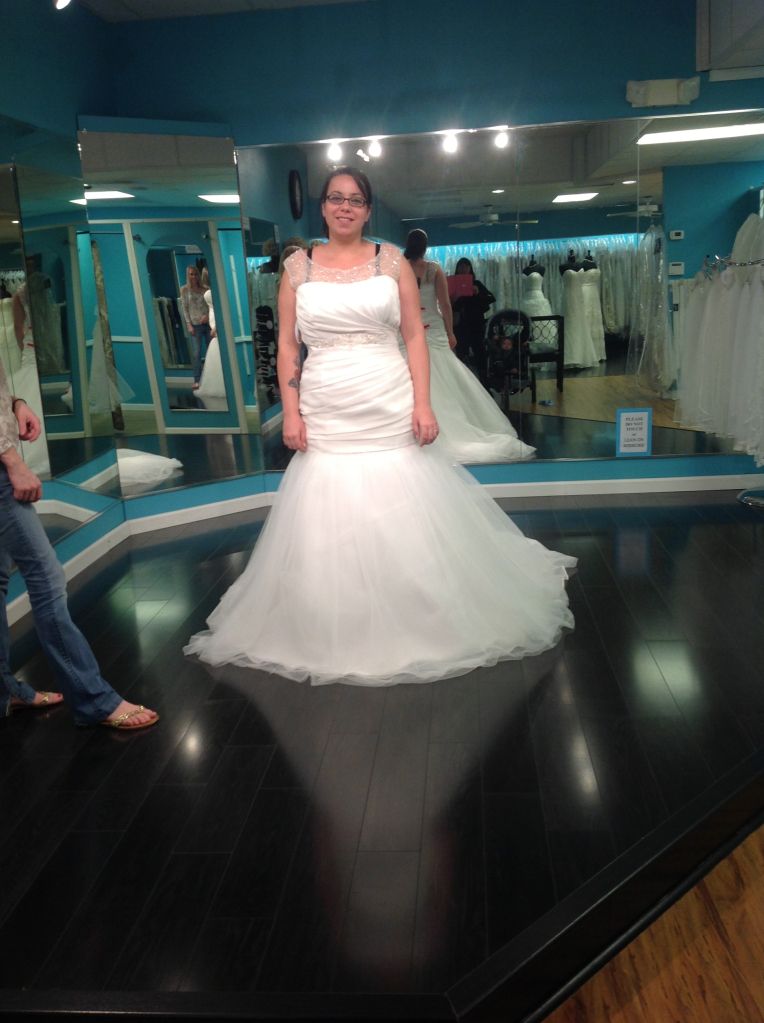 And…. Here's MY dress!! I actually tried it on first, and none of the others even compared. my mom said to me "this is it, you could try on 20 more dresses and none of them will top this one" i felt the same way!! This dress made me feel gorgeous, skinny, and like a bride.
The sample happened to be in my size so I took advantage of the discounted price and brought it home with me.. I'm going to look around at some other veils, I may go ahead and buy the one I tried on today, but I'm not sure yet.