Post # 17
I did gingerbread and sugar cookies (men, reindeer, ornaments). I didn't take a picture, but they look like these since it's what I decorated them after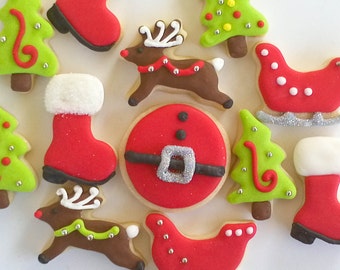 Also I do chex mix and peanut brittle and fudge every year!
I use Cookie Craft recipes for cookies and icing, which are fantastic recipes. The old classic chex mix recipe on the back of the cereal box and the peanut brittle recipe from allrecipes. The fudge one I'm doing this year is my grandmothers, which I just got ahold of. Haven't done it yet though.
I am going to do a few more this weekend or next week but I haven't decided what to do yet…I love florentines so I might do some of those. Otherwise, wanting to try some new things.