Post # 1
I'm getting a nontraditional ring and have chosen green sapphires as my side stones. But I'm having a hard time deciding on either rose gold or yellow gold. I usually wear white gold, but I want this ring to stand out compared to my other jewelry. So here are a few links to my ring design and the color sapphires I want. Any advice is helpful! Thanks!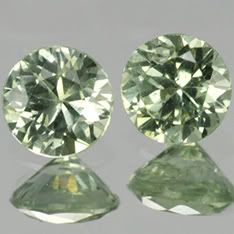 http://seametal.com/artistimages/gallery/full/ABseahorseRING360.jpg
http://www.goodoldgold.com/items/10512/pic1.jpg
Unfortunately I'm doing this from my phone so I can't post the pictures on the links. But once I get the chance I'll add the real photos. Sorry for the inconvenience.
The first one is the sapphires, then the ring design and of course my center stone.