Post # 1
I am not taking my FH last name. There are so many reasons why which I won't get into, but when you don't share a common last name, it makes it hard to personalize things at the wedding. We would have done a combination of our first initials or last initials, but coincidentally, my first and last initial (AB) are our first initials. And his first and last initials (BE) are both of our last initials. We didn't want anyone to be confused.
Inspiration hit when we thought about us starting a whole new family. And every awesome family has a coat of arms. Seeing how FH is a graphic designer, this was a task for him. We each chose our spirit animals, a cat for me, a bear for him and he got to work.
We have since transposed this image on to many aspects in our wedding. You can see it on our invites and thanks to Hoot Owl Press, you can now see it on our cocktail napkins!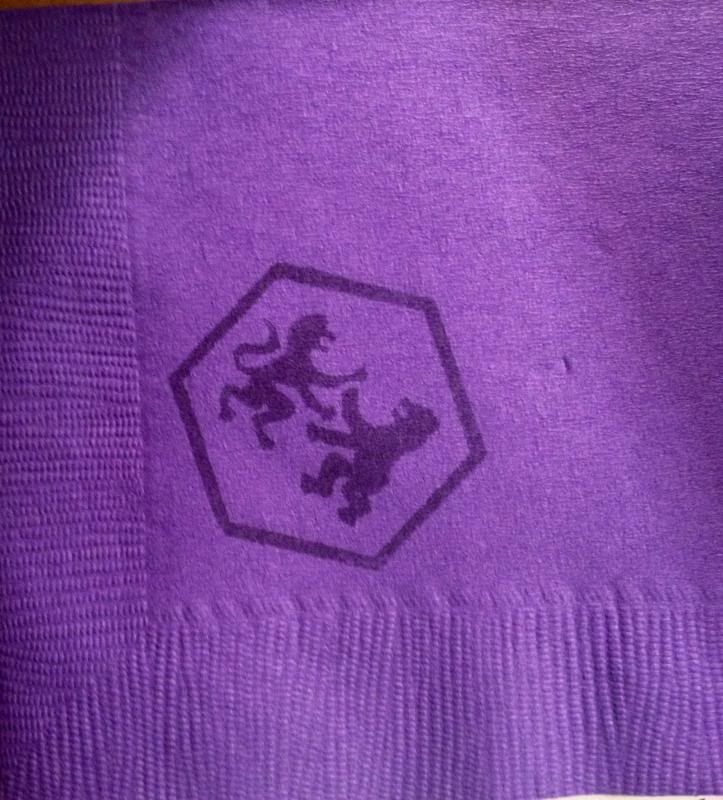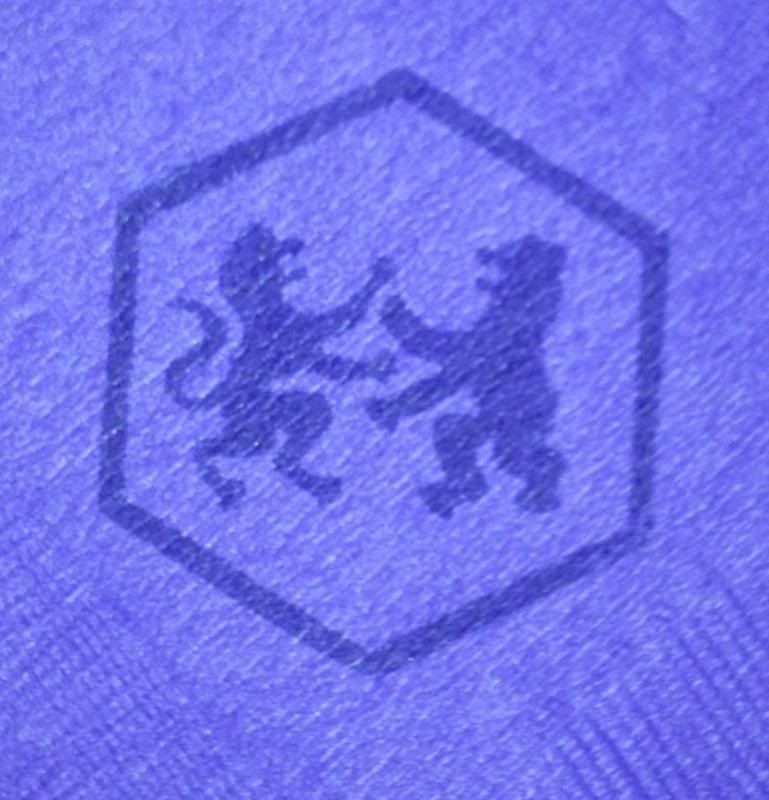 close up so the color is off a bit.
We ordered a custom made stamp from Kemble. We originally had the imaged reversed (so the cat/bear were without ink). It didn't work well to have that much ink and he was awesome enough to allow us to "return" the original for the stamp pictured above.
We plan to put this stamp everywhere! Escort cards, menu cards, programs, favor bags, you name it. We are really excited that we found such a cheap way to tie the wedding together.
ps It doesn't take that long to stamp all those napkins. I had a 125 done before the runway show on one episode of Project Runway.