Post # 1
We both like Eugene Grasset's Juin, and are going to use it as the back of our invitations.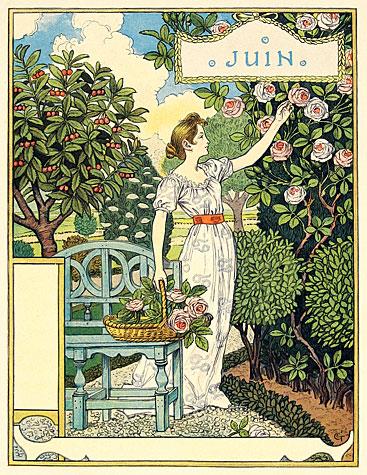 This is art nouveau, and was painted/drawn/whatevered around the turn of the last century.
For our RSVP cards, we're going to have another picture for the back. What if we had a picture of a car from the 1930s, like this one?
So my question is…do you think it's okay that the time period of the two pictures do not match? Will anyone care? Does it matter?