Post # 1
We are having a picnic themed reception so I want to have lawn games for the guests. There will be plenty of kids so I think this would help keep them occupied as well. I'm thinking of having:
Croquet
Washers Toss (similar premise to horseshoes, but tossing washers into a box with a cylinder in the middle for points)
Cornhole Toss (bean bag toss)
Ladder Ball
Bocce Ball
I also happened upon a game that looks fun, but I'm not sure about it. It kind of looks like Skee Ball for the yard.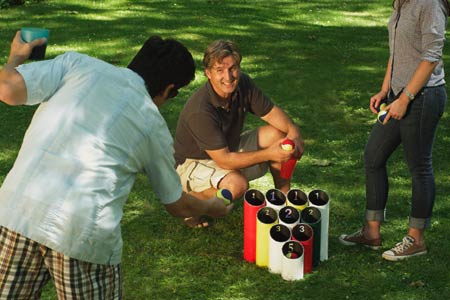 Reply