Post # 1
I fell in love with these starfish pew decor things on Etsy but they were going to cost $20 EACH!! I was so disappointed because it just wasn't in the budget.
SO I decided to make my own!! Here is the mock up, tell me what you think? Do i Need more raffia? More ribbon?
This is our colour scheme
This is what I was going for: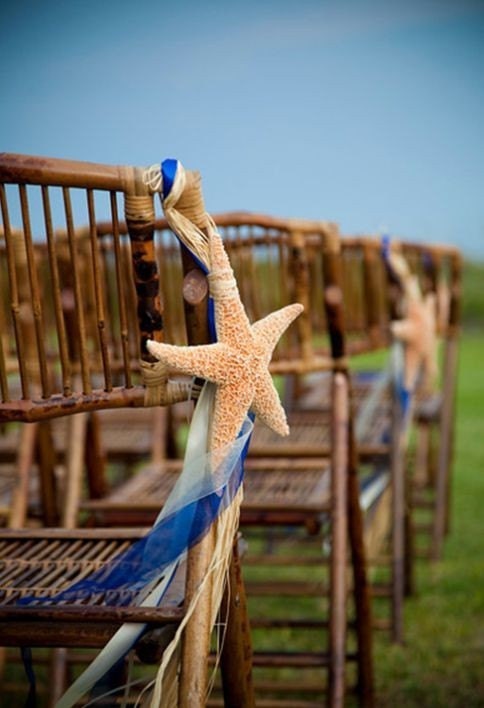 I think mine is too curly… but I'm not sure how to uncurl them.