Post # 1
So I'm thinking I want to do wine bottles for our guest book. FI and I love wine so I think it would be a cool way to tie that in. We're having about 300 people so we would obviously need more than 1 bottle so I'm thinking we could do 3 or 4 (?) bottles that we would drink on our 1st, 5th, 10th, and 20th (?) anniversaries. I'll also make custom labels for each bottle incorporating the anniversary we'll open them on.
I also love the wine box below so I'm thinking I'll make (I'm a major DIY girl) something similar to display them in. I'll probably use a wood burner and put some pretty design on them so we can display them in our home (when we get one!).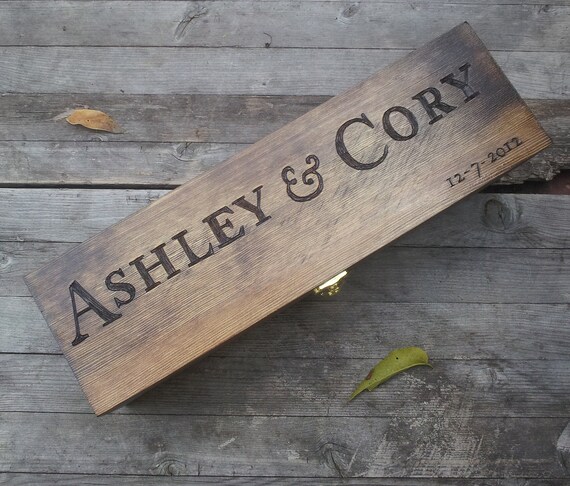 So, ladies, what do you think? Do you think it's a good idea? How many bottles do you think I'll need for 300 guests? What should I put on the boxes?