Post # 1
Heya Bees,
As some of you know I have been in the process of designing a dress for a little while now. With a silk crepe, bias cut, 1930's-esque silhouette in mind It was decided that the back of the dress would replicate Naomi Neoh's Beatrix but we weren't convinced on the cowl front.
I put it out there to all the Bees asking for suggestions about how they would change the neckline (more than once and have posted something very similar to this in another thread) and all the answers suggested a Sweetheart neckline.
With that in mind I was originally thinking of adpating it to a sweetheart Lace illusion neckline (so that the lace would follow through to the back) – something similar to Nicole Miller's Lauren as pictured below.
Beatrix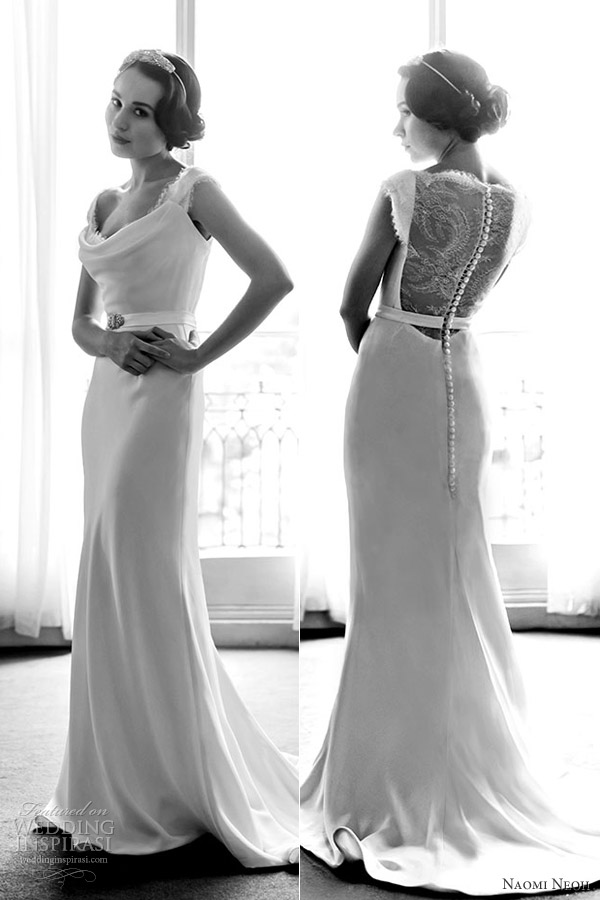 Lauren
But tonight I came across this photo of Grace Kelly and my jaw dropped!
Do you think this retro take on a sweetheart neckline could work with the back detailing of Naomi Neoh's Beatrix?
Any thoughts Bees?! What would you do in designing this vintage inspired dress?
TIA! Cheers Bees.