Post # 1
hi bees!
having a serious hair conundrum… at 3 months out. What can I say, I tend to overthink things a little.
First, a picture of my AMAAAAAZING dress, which I can't wait to have in my possession (hopefully sometime next month)
The back is originally buttoned up to the nape of my neck and in the sheer fabric, but I'm having it altered to look a bit more like this…
annnnnd I'm sorry that's so huge.
my main concern is that my wedding is in coastal South Carolina. In August. HOT AND STICKY CITY. I am vehemently opposed to any sort of slicked back, tight, pulled updo or crunchy curls (ICK
)
.
I would love to have some sort of loose, romantic half up/half down thing with a slight bouffant going on, and maybe sweep it up for my reception (I'd love to hear any comments on hair changes as well…) I'm also now a blonde, which I am not in the pic of the back of my dress. I'll have extensions with low back-ish lenght hair.
Of course Carrie Underwood gets it just right.
multiple times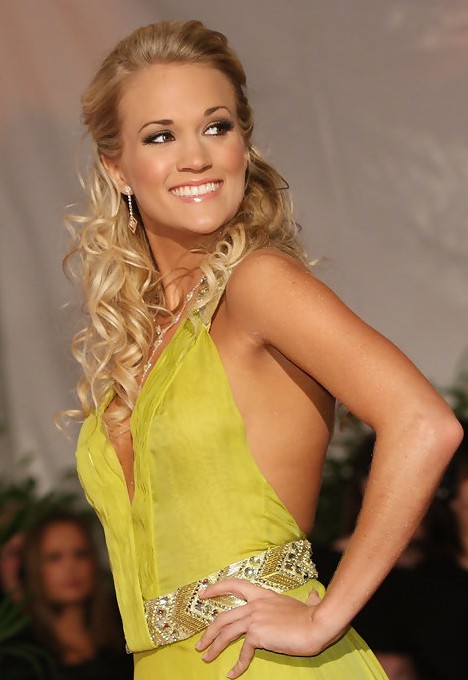 love this julianne hough look too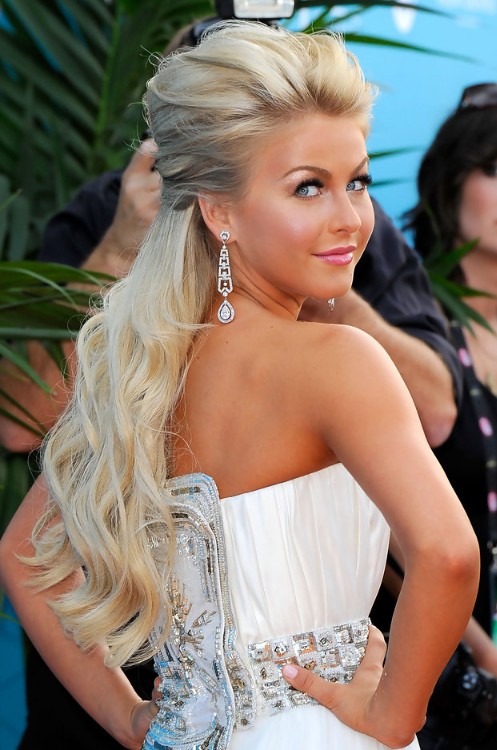 would I be better off with some sort of voluminous updo though?
(I think a PP used this gorgy Emmy Rossum photo)
love this somewhat grecian thing too, but I don't think I'd want my veil under the hair (cathedral lenght veil, also)
or does my dress need to have some sort of big bun action going on?
(cutie Kristen Chenowith)
HALP beauty bees!