Post # 1
With Halloween right around the corner I thought this would be fun.
So for fun what is is your favorite? You can name more than one! When you turn on the tv during October what do you hope is on or look forward to seeing?
Now, even though these are not really scary to me (more thrilling) I love the Halloween (Michael Myers) movies. All of them including the remakes. I watch them all year long, a handful of times. Then during October that is usually what is on my tv during any moment of the day.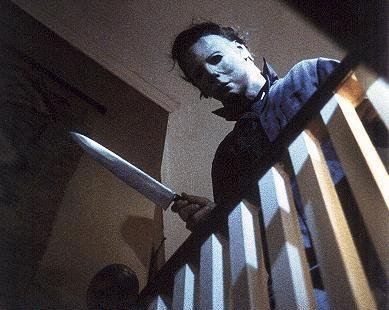 Now I also have many, many other scary/horror movies that I love. Actually horror is my favorite!
So I will list some of my many favorites:
– The Exorcist.
– The Others.
– Texas Chainsaw Massacre.
– Amityville Horror.
– The Crazies.
– Wrong turn. All of them, but my favorite is the first.
– The Hills Have Eyes, part 1 & 2.
– 28 Days Later.
– The Last Excorcism.
– The Shining.
– Dawn of The Dead.
– Insidious.
– The Blair Witch Project.
& Many, many more. I tried not to name so many, but they're all so good! haha Also to the ones with remakes, I like the orginal & the remake.
Your turn!