Post # 1
I am finding etsy to be a pretty key element of planning my wedding. I like things that look unique, vintage, and personal, but I also am allergic to DIY. I have only done one crafty thing for the wedding thus far and that was paint our wedding date for the STD pics.
I thought it would be fun for the ETSY lovers to post their most favorite etsy purchase— and to give great sellers some love on the bee!
I think mine is between the "I do, Me Too" forks with our wedding date engraved (here's the listing photo)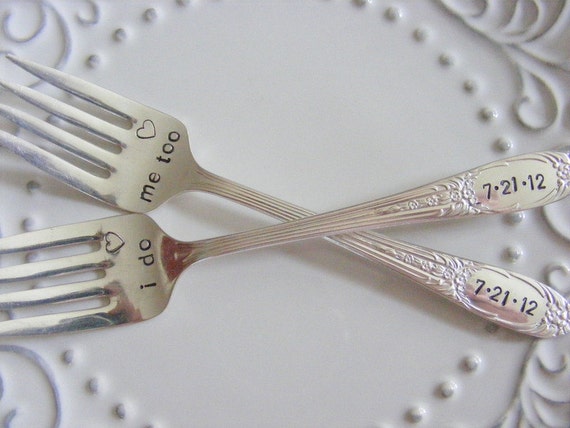 and
a Vintage beaded clutch from https://www.etsy.com/shop/CornerHouseAntiques …. The clutch was perfect as described and the seller wrapped it up beautifully and included a hand-written thank you card! So cute.