Post # 1
Sorry for the weird pose, I'm holding my sash on and also standing carefully as the bottom is all pinned up for alterations.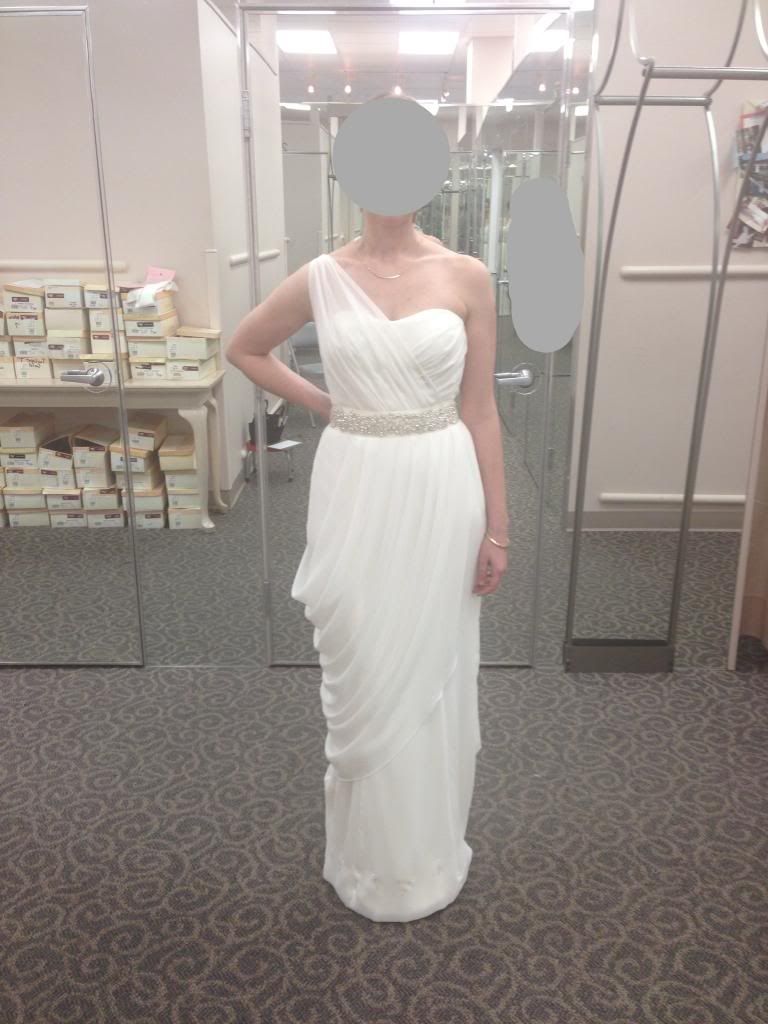 I'm going for a simple cut edge drop veil, if I do a veil at all. FI has express slight unenthusiasm with the veil concept. I didn't feel strongly that I do want to wear one, but I almost don't want to miss the chance to be able to do so.
I love the ethereal look the drop veil gives, almost otherworldly. What length do you think would go best with the dress? Fingertip, Waltz, or floor length? The ceremony is just after noon, if that matters.
Not sure if this first photo is Waltz or Fingertip length( I'm confirming with the vendor because the same photo is shown for waltz and fingertip length). The fingertip length is 10 inches shorter in the back than the waltz length. They are the same in the front.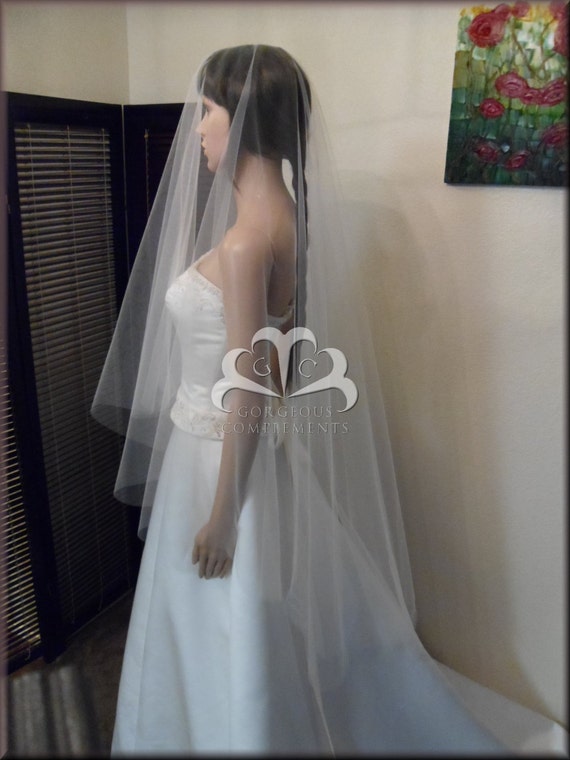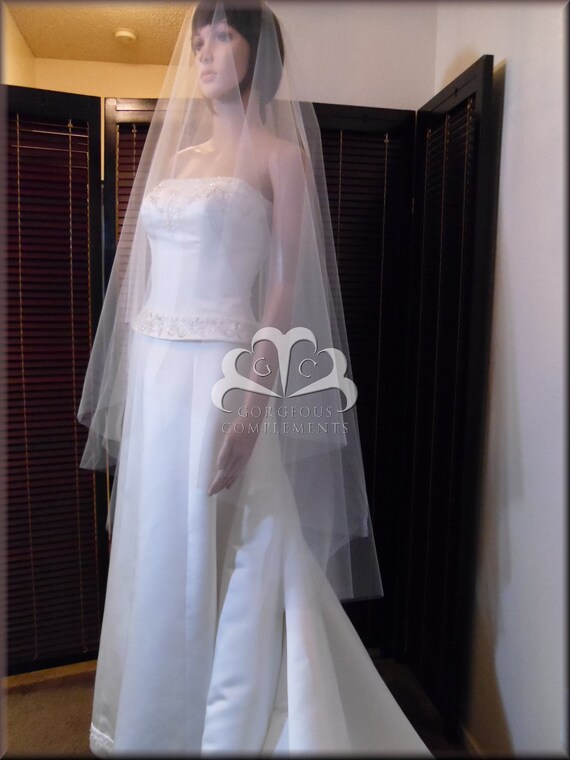 Just found some photos that are definitely waltz length of a pencil edge. Not what I'm doing for edging, but a length option: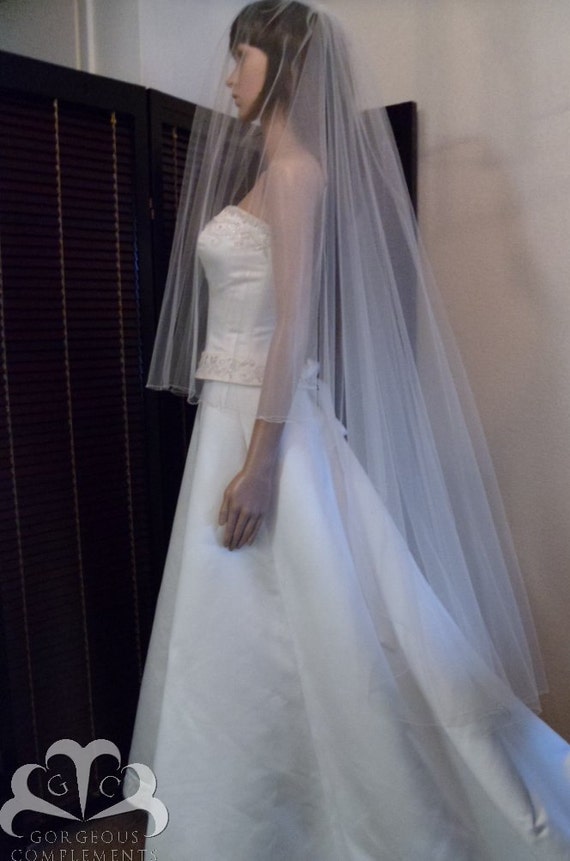 Floor length. Almost too formal for me, but I like the idea that it's long without actually dragging on the ground behind.