Post # 1
Hi bees! I recently finished the invites for the wedding, but they seem very "2D" (if that makes sense?!?!) I LOVE the design, but the finished product seems very flat, and I want them to sparkle, or just kind of pop!
Here's a few photos, I can't decide the finishing touches. Maybe a little glitter/sparkle around the hearts at the top?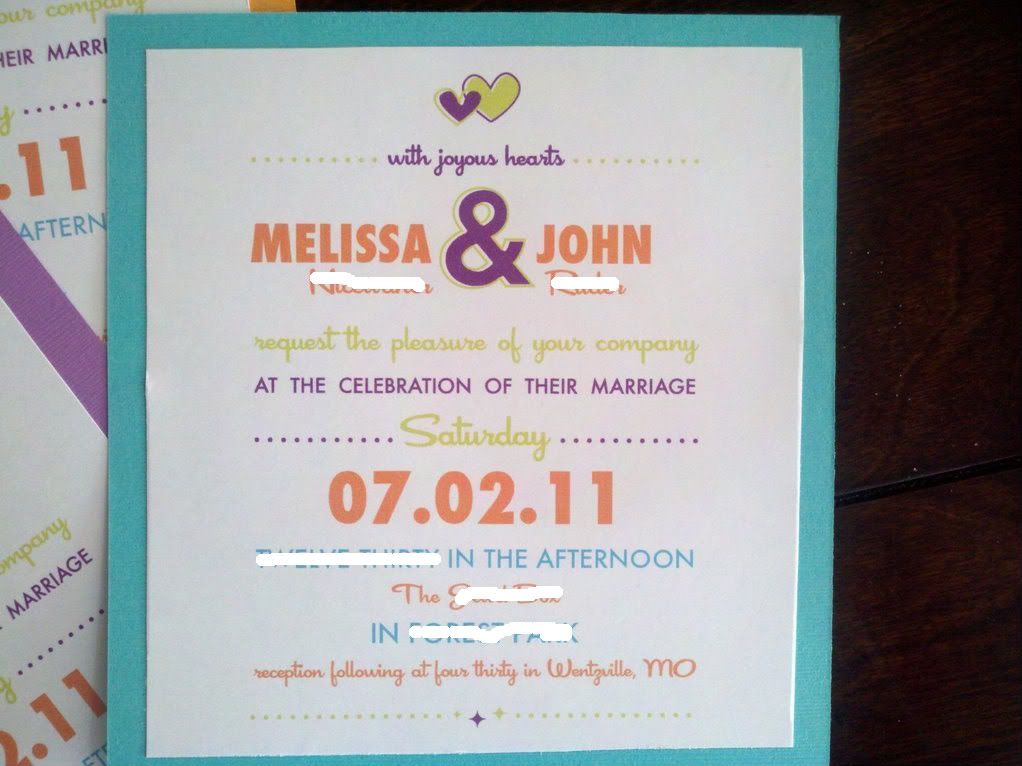 Here's the RSVP cards, same issue, perhaps??