Post # 1
So in researching prices for kraft paper bags, I found that it is cheaper to purchase a box of 1,000, even though I only need 300. I am using them to make these flatware/menu bags….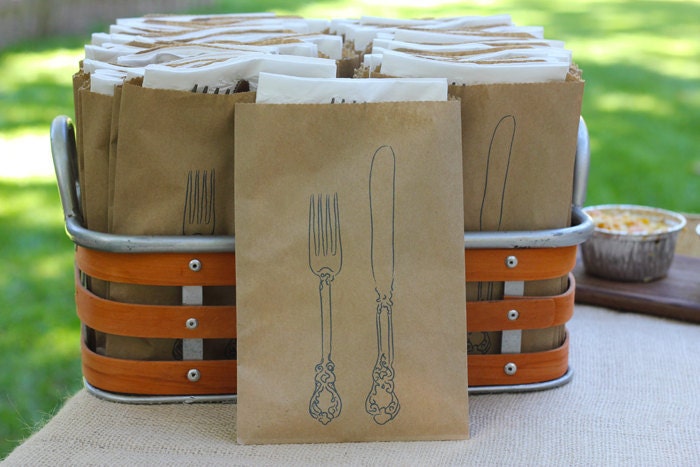 Source: http://www.etsy.com/listing/83881901/25-kraft-paper-utensil-bags-printed-with
Source: http://www.thinkgarnish.com/blog/tag/wooden-cutlery/
The only issue is that now I have 700 left-over bags, and I need help finding a use for them. I am not doing a candy bar, I already have favor bags, and I am using bells for a send-off, not birdseed or anything like that. There HAS to be another use for these bags in the wedding. Please help and give me some suggestions.