Post # 1
So I had been planning on getting a silk flower bouquet, with matching bouquets for the BMs and matching bouts for the men.
But I found this.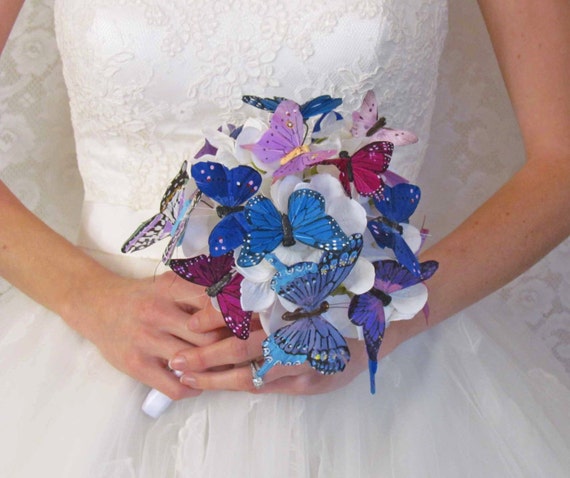 And I REALLY want it. REALLY FREAKING BAD.
But… I want to be the only one with a butterfly bouquet (lol, does that make me a bridezilla?) So what should I do about Bridesmaid or Best Man bouquets and bouts? I thought about feathers, but would that look too busy? Any other ideas?