Post # 1
Wedding: April 2014 - Italian Villa
Hi bees!
My sister is getting married this Friday at the courthouse, and I'm at a loss for what to wear. I've done some internet searches with few helpful results, so I thought I'd ask here, and hopefully someone has been to one!
My sister is going to wear a pantsuit. I don't know what color, but I'd hazard a guess at black. MAYBE white, but I kind of doubt it. Anyway, how does her choice of pantsuit inform my decision for what to wear? Would it be somehow inappropriate for me to wear a dress if the bride is not? I have never worn pants to a wedding, and I'd rather not, but my dresses range from quite casual (too short to wear to a courthouse, in my opinion) to overly formal with little between.
Here's an example of a dress I have: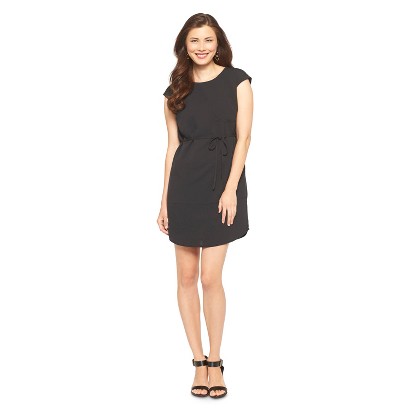 except it's in this color:
Is it too bright? And/or too short? I don't want to pull focus from her, and since she'll go with a neutral tone, I should probably do the same. I have some grey slacks, but not much in the way of dressy tops. This would be a great occasion for an LBD, but I haven't got one.
Help!
What did you wear as a guest to a courthouse wedding? OR, what did people wear to your courthouse wedding?