Post # 1
I need to make an appointment to get my nails done for my wedding next month, but I'm stumped on what to ask for. I know I want some sort of artificial nail to even out lengths, but I don't know the differences between each method.
The salon offers four options:
1) Acrylic full set/fill in
2) Gel full set/fill in (not the same as a gel manicure on their price list — I've had that done before)
3) Liquid Gel full set/fill in
4) Pink and White full set/fill in (Is this acrylic? I know this gives a French look, but sometimes the pink looks too unnatural in photos.)
I would like a natural looking French manicure that is the least damaging to my nails (I won't be continuing regular manis post-wedding). Can anyone out there shed some light on this for me?
The look I like (photo from google search of "French manicure"):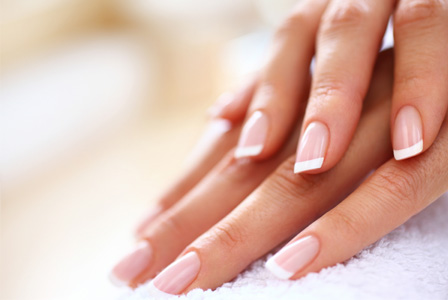 A look I don't like, pink is too dark (photo from google search of pink and white full set):