Post # 1
My sister (MOH) & I went to try on dresses today for the BMs. We narrowed it down to three differents "sets" of dresses because I would like to have my 6 girls wear different dresses that match. I am going back with the group to try on all of the dresses and will decide then, but thought it would be fun to see what the Bee thinks.
This is my dress:
During the ceremony, I am wearing a boat-neck lace bolero.
My colors are grey and yellow – all of these dress options will be in grey and the bouquets are yellow. Shoes will probably be black. The groomsmen are wearing black slacks, ivory shirts, black vests, yellow ties and no jacket – sleeves will be rolled up. The feel of my wedding is formal with laid back/country vibes – attire for guests is cocktail.
Option 1 – Lace Dresses from David's Bridal
Option # 2 Alfred Sung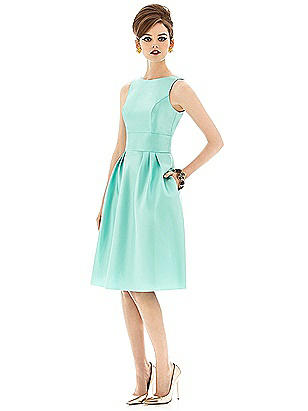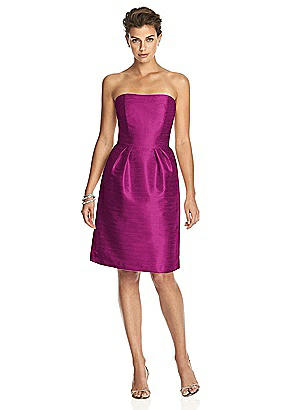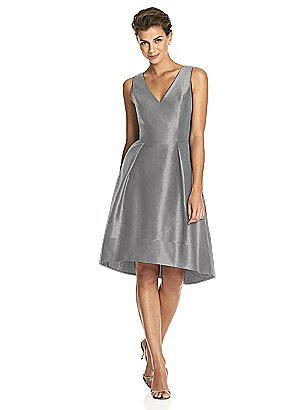 Option #3 Lace Dresses from Jasmine (these would all be gray lace w/ a gray underlay – some of the pictures show the dresses w/ a contrasting underlay)
What's your vote, bees?