Post # 1
Hey guys,
Some of you may have seen my very recent thread on cake icing! Since I've gotten that sorted, I now have another dilemma…
I have two options for cake toppers:
1) Hugging geese: These are actually salt and pepper shakers but that doesn't worry me. FH and I often refer to each other affectionately as "Goose". I don't know how it started, but it's been that way since forever, which is why this option has more sentimental value. I also love the fact that they are embracing one another and not just standing awkwardly beside one another. I would definitely dress them up a bit… Maybe with a little Batman cape on Mr Goose and a veil and some tiny flowers on Mrs Goose… you get the idea:
2) Hedgehogs: I cannot get past how undeniably CUTE these are! They look so adorable and I can customise Mr Hedgehog's hat and Mrs Hedgehog's flowers. I like that these would probably go with our cake more – we're having a hazelnut mud cake which will also be decorated with Ferrero Rochers. I guess I liked that the hedgehogs looked a bit Ferrero Rocher-y. But they are really adorable and would look so great on the cake: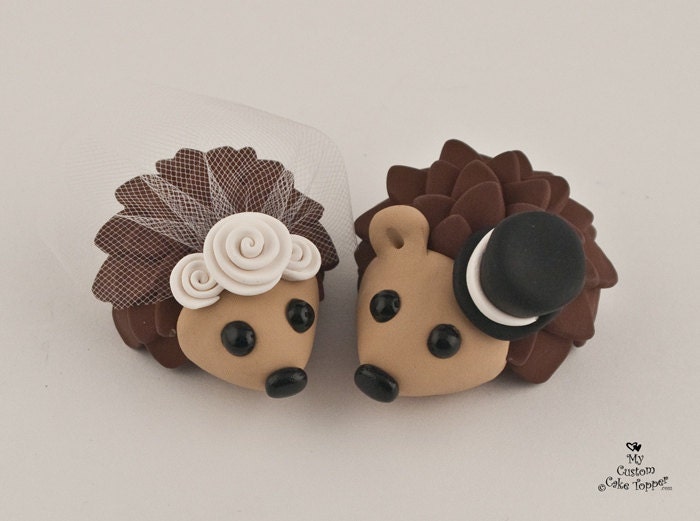 What do you think?