Post # 1
I am having a budget wedding, so I am pretty set on ordering my dress online to save a big chunk of change.
We will be doing our wedding very low key either at a local butterfly garden or flower farm with the reception being a family dinner in a private room at one of our favorite restaurants.
I found two dresses online that I keep waffling between and want to see what you guys think.
Dress #1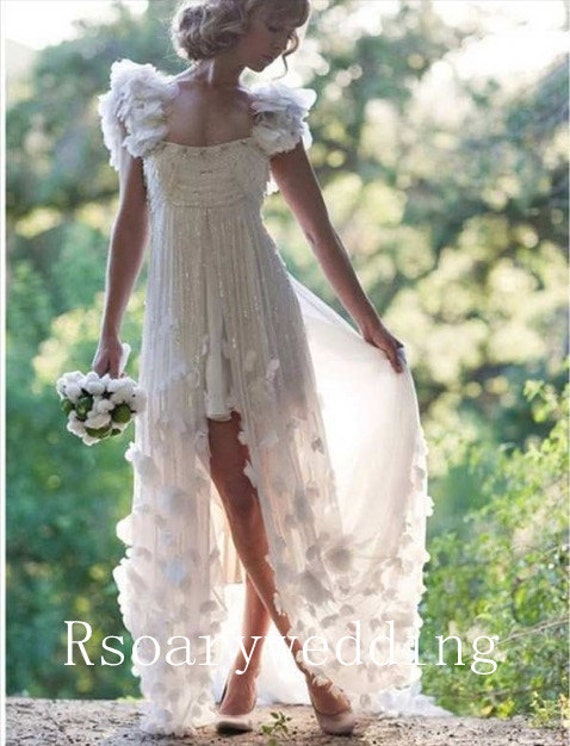 I would have it made without the fluffy cap sleeves and possibly whispy off the shoulder sleeves.
Pros: I love that this is different, but not totally crazy, the perfect vibe for either venue, it is not a big skirt so it wouldn't feel overboard for the style wedding we are having or be cumbersome at a restaraunt
Cons:This is a photo from a designer, not one that the etsy seller actually made so I am worried the beading won't look quite as nice. Because it is such a "different" style I am worried I won't like it in person.
Dress #2
I would eliminate the train to suit our wedding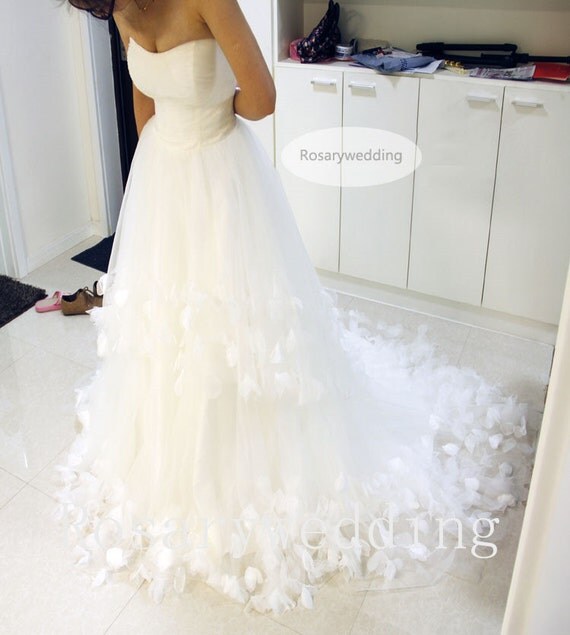 Pros: Beautiful dress, I love the whimsical but timelessness of it. i feel it would be very falttering on my body because of the lace up back
Cons: Too big for how low key we are going? Would it be as pretty without the train? And I am worried that the cut of it is a bit young. I am 10 years younger than Fiance already and I don't want to look like a little girl next to him haha.
What do you guys think?