Post # 1
My hair style would be something like this: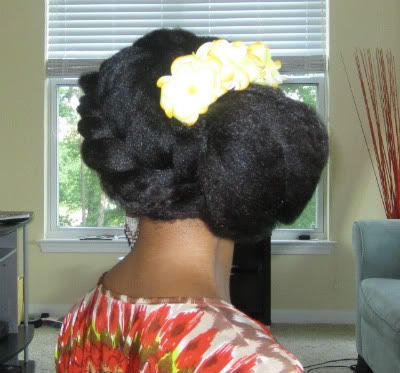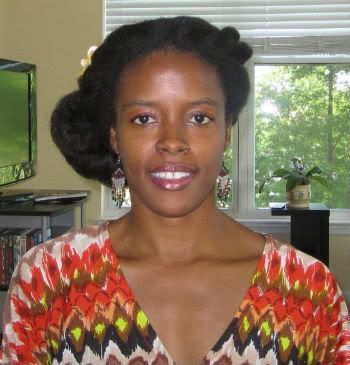 Though I will probably try to make the bun part a little smaller. In place of the yellow flower comb, I would like a turquoise fascinator. So it would be toward the back corner of my head rather than on the side. I am deciding between these 3:
#1 Satin and Feather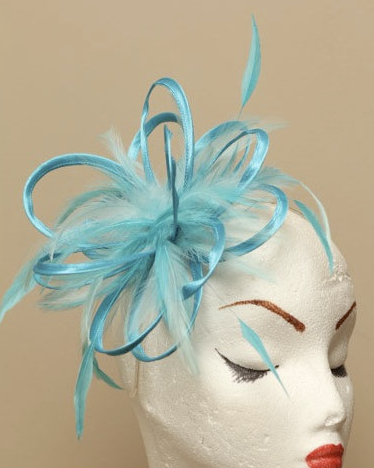 #2 Sinamay fascinator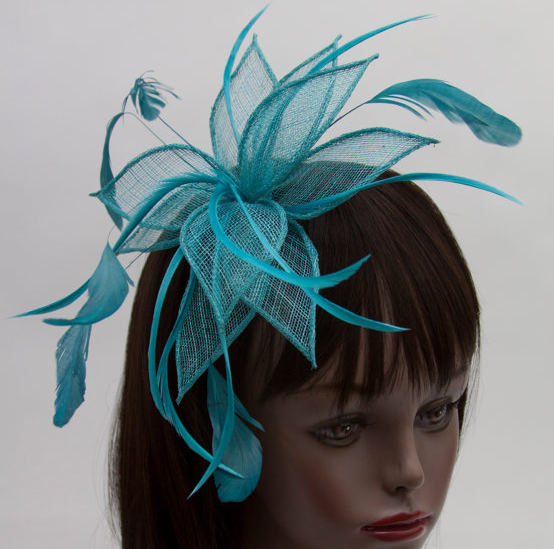 #3 Peacock feather, blue and white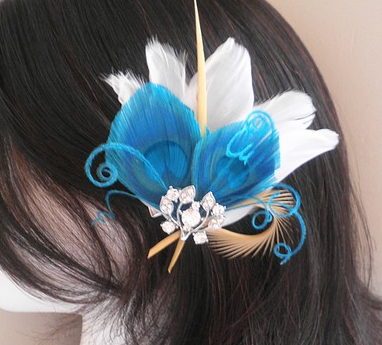 I like them all! The one concern I have about #3 is that, if I put it in the back corner of my head, it won't be visible from the front, and I kinda want a little to be visible from the front. Otherwise, it looks more bridal to me. But then again, I like the more whimsical looks of #1 and #2. #1 could be customized to be whatever mix of colors I want, so if I chose it, I might make some of the feathers white. I don't know, they're all pretty. What do you think?