Post # 1
So ladies, I'm thinking about my invitations. I'm having a formal wedding. My colors are plum and deep grey, with a touch of bling. Having looked through everyting, I can't find something I 100% like, or if I do like it it's out of budget. I decided to look into DIY or semi-DIY
Option 1
I found this on Etsy, and I think it could actually be a pretty easy DIY. The template seems pretty simple and I would probably make the pocketfolds too. In this case the pocketfolds would be grey, but other than that it would look like this.
http://www.etsy.com/listing/63404049/diy-elegance-champagne-and-purple-pocket?category=weddings.paper-goods.diy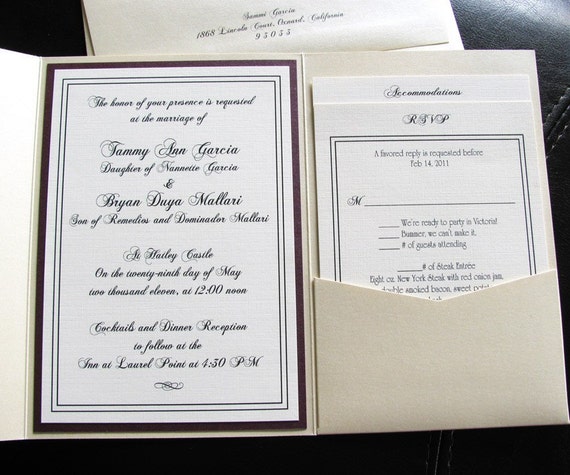 Option 2
This would be a semi-DIY. I would order a PDF of the invites (probably add one more insert) and have them printed. I would make grey pocketfolds, assemble the ribbons + buckles. It shouldn't be too bad as long as I get a good start on it.
http://www.etsy.com/listing/86587489/formal-wedding-invitations-for-the-diy?category=weddings.paper-goods.diy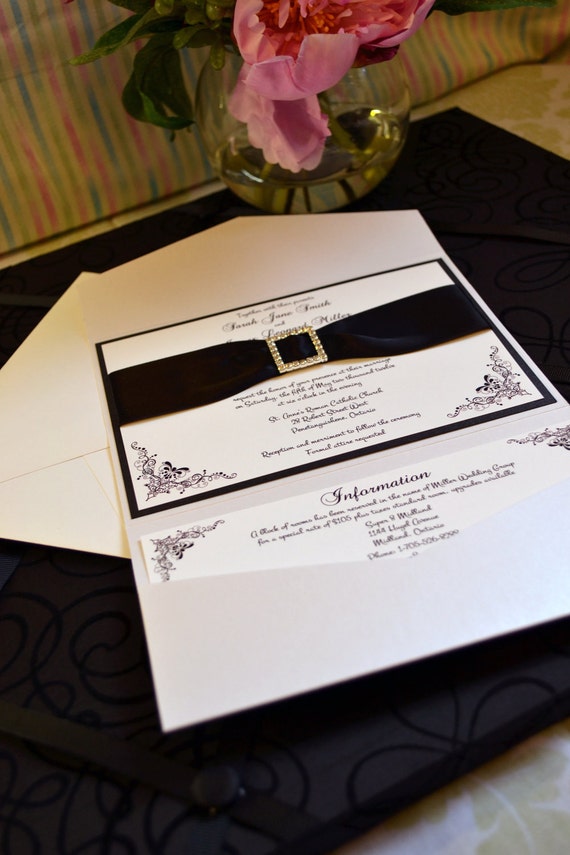 I think both would be an equal amount of work. Do these give you the impression of a formal wedding? That's the important part to me – in my experience not many people around here have a formal sit down dinner type reception. My Future Mother-In-Law didn't even know that we'd have to have a seating chart. I just want people to have the correct gauge for the type of feel the wedding will have.