Post # 1
Hi Bees! Apologies for another topic on this topic but I decided it was probably easier than tacking this on to my previous one. For the story of wanting to get a RHR to remind me of my grandma, please check this out: http://boards.weddingbee.com/topic/which-rhr-should-i-get-pic-heavy#axzz2UToZgyEF
I don't have a huge budget – I wish I could get something a bit more blingy but then again I want to wear this every day so maybe it's not a bad thing.
I've pinned it down to two, both rose gold. The first is a knot ring that was the second favourite from the previous thread (the favourite became unfeasible due to expensive shipping). The second wasn't on the original poll, it's a simple heart ring.
Which one should I go for? Or should I see if I can splash and get both?
1. Rose gold knots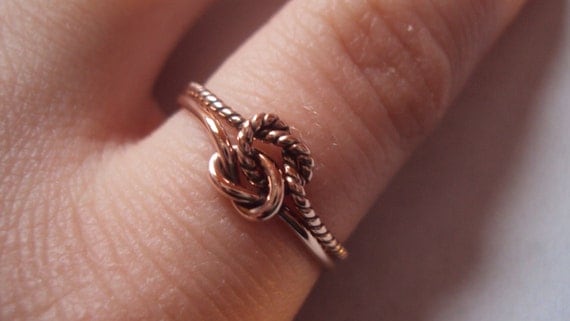 2. Rose gold heart