Post # 1
I'll admit I'd never heard of a RHR before I found the Bee, so apologies if there's some other criteria other than them being worn on your right hand that I'm missing… but anyway, help a girl out? I've never been a big ring wearer, my engagement ring was my first. But I'm so used to wearing it now that I'm thinking of being daring (!) and getting a ring to wear on my right hand. My grandma have me some birthday money yesterday (AU$80) and I'm thinking of putting it towards a right hand ring to remind myself of my special relationship with her. She's my last remaining grandparent (my other grandmother passed away two weeks ago) and the one I've been closest to my whole life. I'd love to have something special that will always remind myself of her.
I'm looking for something (a) I'm going to be able to wear most of the time (b) something that I might even be able to wear on my wedding day to "have her with me" and (c) (unfortunately) my budget is under $200. I swear if I had more money I would 100% be getting a rose gold peach morganite!.
I've been scouring Etsy & Ebay and have come up with these six, admittedly quite different, options. But if anyone else has seen something that comes to mind I'd love to see other ideas!
A: White Topaz Milgrain Ring In Nickel Free Sterling Silver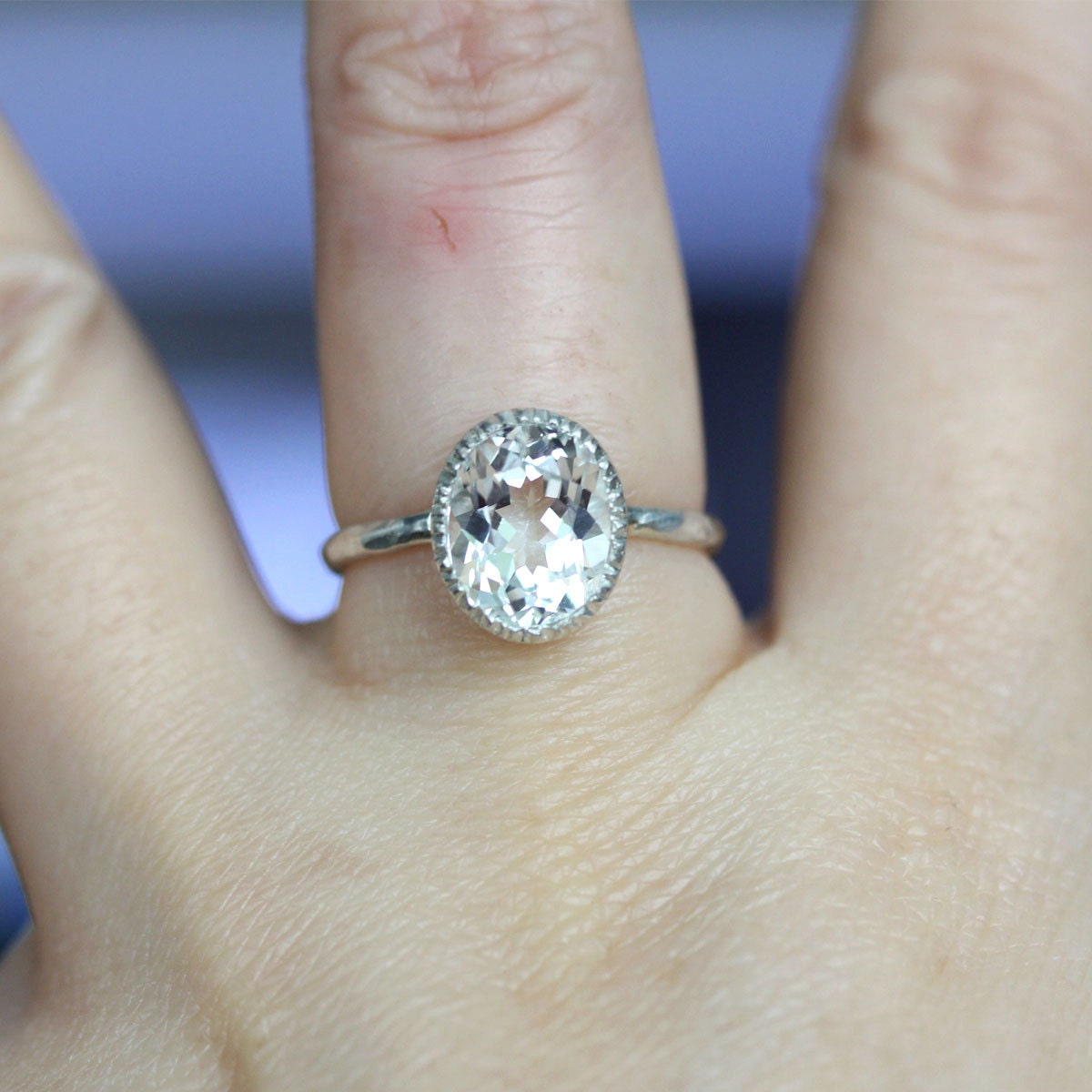 B:10K gold double heart diamond ring (Vintage)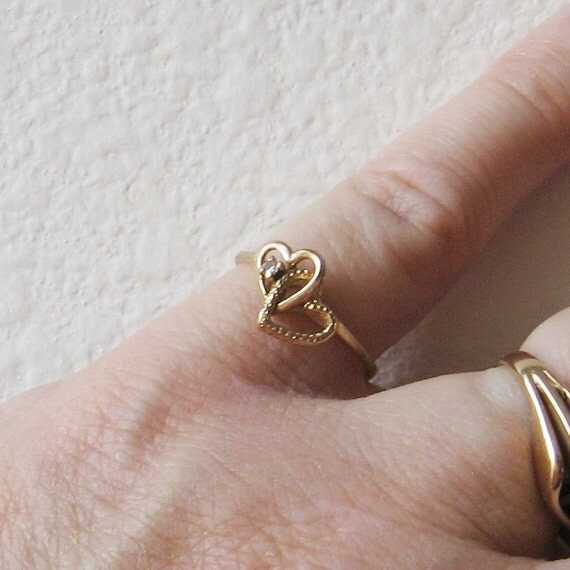 C: Set of 3 Sterling Silver Antique Style Stacking Rings
C: ROSE gold, 10k, 9k, half plain, half twist, double knot ring, solid gold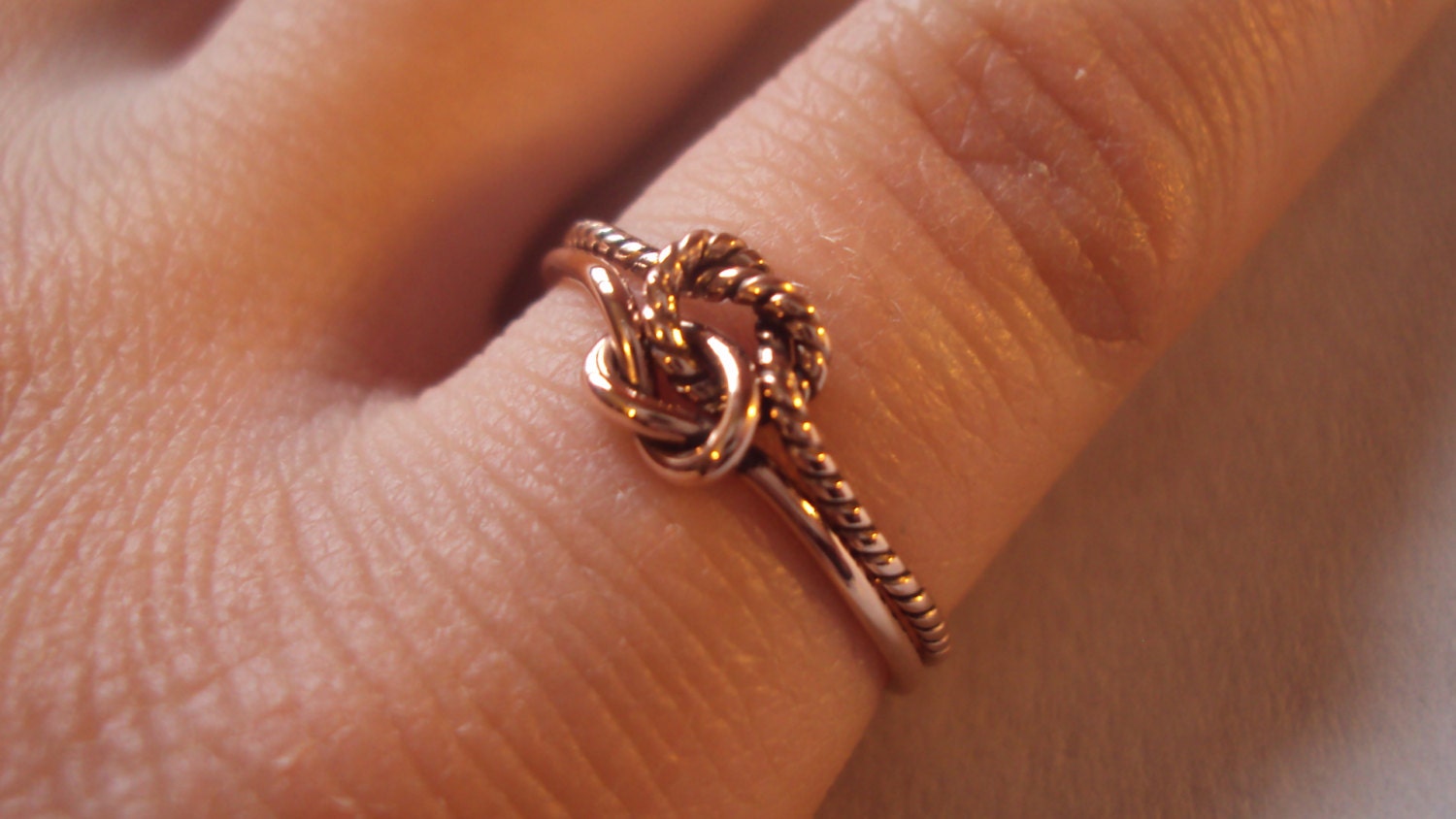 D: Peachy-Pink Morganite Daisy with Moissanite Petal Stering Silver and Rose Gold-Filled/14KT Rose Gold Ring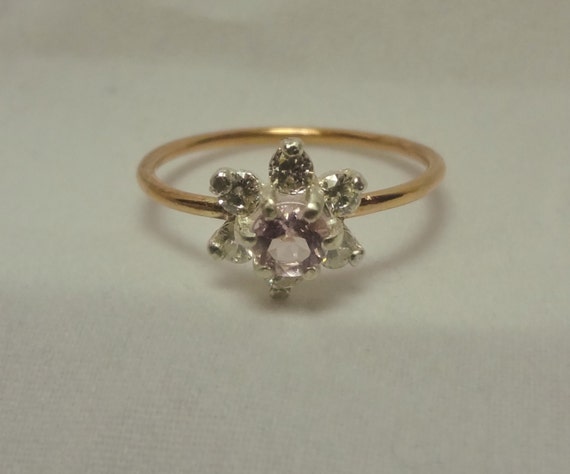 E: Pink Morganite & White Topaz 18k Rose Gold Over .925 Sterling Silver 3-Stone Ring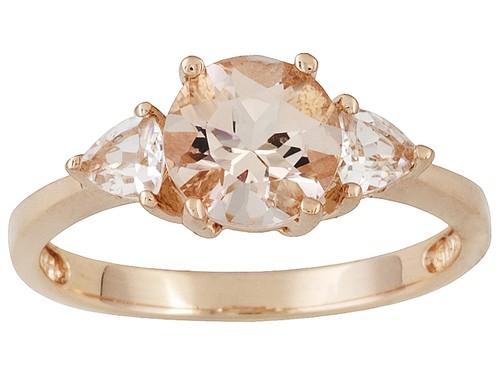 F: Exquisite Marcasite Vintage Flower Ring Crafted in 925 Sterling Silver