Post # 1
Hey Bees!
I'm having a bit of a crisis and would love some advice! Originally we had planned to have my Fiance in a charcoal suit with the groomsmen in grey for our wedding. However, last night we were going though his old suits and found a really nicely tailored (thank you FMIL!) black pin strip suit which I think will match me in my dress perfectly. Very similar to this: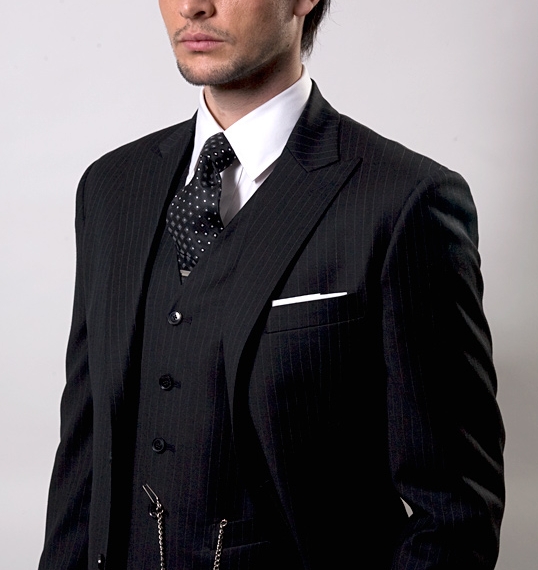 I was originally against black because its an outdoor wedding in August so I figured it would be way too hot and I didn't want it to look so solumn. But he looks so great in the suit and we are both ok with the cost saver of not having a new suit made. My question now becomes, what colour do we put the groomsmen in? I'm not great at colour matching so I dont know if having the groomsmen in grey will look nice or not.
Also just an FYI for refence our colours are a purple and green, so my bridesmaids will be wearing a sort of Eggplant/Plum purple dresses, so the boys will have matching ties.
Thanks in advance for any opinions!