Post # 1
I think I've decided to do some shorter square floral centerpieces (not sure, 6-8″ square ones).
Sort of like these:
Would you do shorter table numbers or taller ones? (my numbers are printed 4×6″)
Shorter:
Taller (9″ plus 4×6 card):
Short Wood: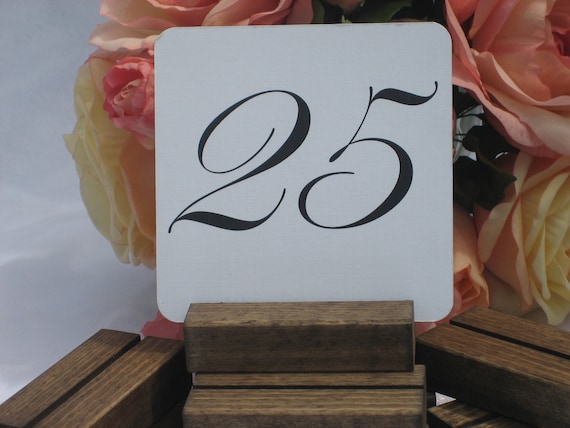 Short Clips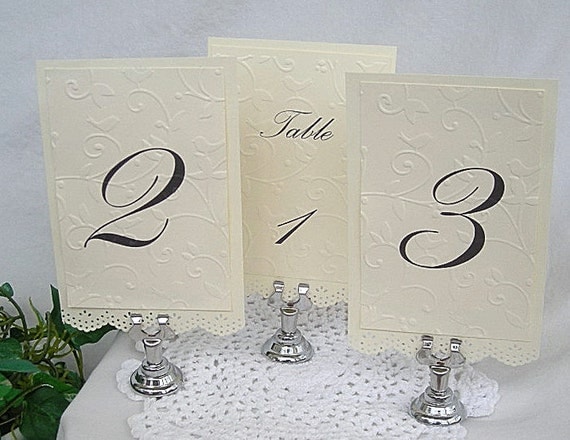 I would really like a frame, so if I can find some inexpensive nice ones I would get those (less than $5 each). But in the even that I don't, I would like to have some other option.