Post # 1
Our wedding colors are silver/grey, dark purple, and pale aqua (but I'm trying not to use the purple and pale aqua together too much- mostly using them individually with grey/silver). We want the look and feel of the decor to be vintage romance with a touch of luxury. (mercury glass, rich purple drapes for ceremony, maybe a loveseat/chaise lounge or two, and my dress is ivory lace)
I'm having a hard time picturing which table numbers work and which don't and would really appreciate your opinions.

Our centerpieces are the mercury glass one below, only our flowers will be dark purple and we'll have several mercury glass votives on each table:
our table cloths will be one of the 2 below (not sure which yet, might be a mix):
this gives a good idea of our table (except our tablecloths will be one of the less plain ones listed above, our napkins will be dark purple, our chairs will be uncovered dark wood- I'm not sure about our plates/glasses yet):
Which table numbers work best with the feel we're going for and our centerpieces/tablelcoths-
stand alone or on a circular/oval base?
silver glitter? painted silver? grey (non-metallic)? dark purple? pale aqua?
silver glitter on base:
silver on base:
aqua on base: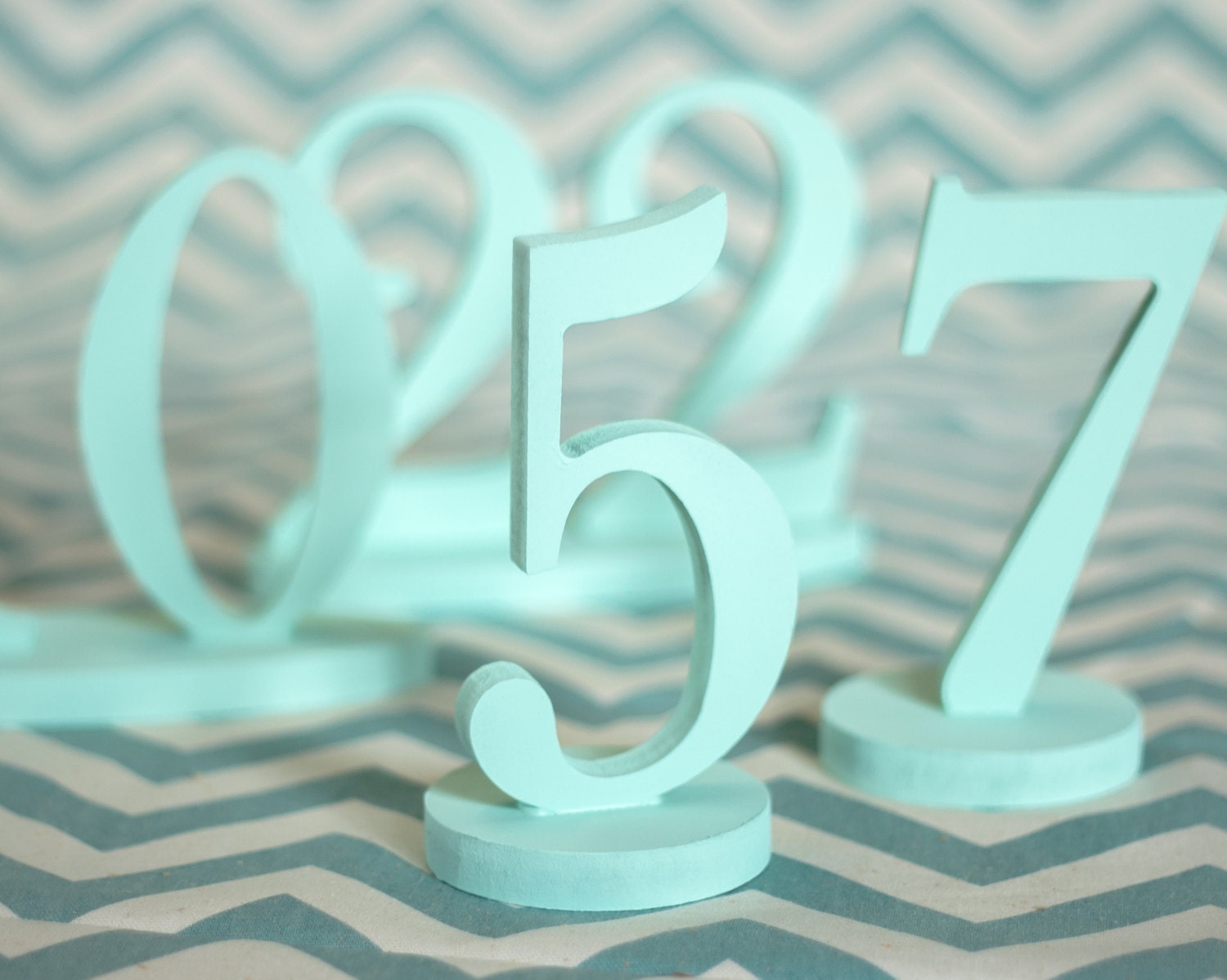 white stand alone: