Post # 1
I posted about this earlier, but i decided to make a new one to get a poll.
Basically, I ordered a necklace and earring set of etsy. There is nothing wrong with it other than I think it looks bigger and sparklier on me than i thought it would. I am thinking of just letting them go and ordering something simpler and maybe just doing earrings and not a necklace at all. Also, I bought necklaces for each of my bridesmaids with pearls…so I wish i had kept to the pearl theme for myself all along.
Ugh…I paid 60 dollars though and I hate the idea of spending that and not doing anything with it. So maybe I should just suck it up and wear the original set?
1) Original Crystal set from Etsy
http://www.etsy.com/listing/92369319/bridal-jewelry-set-earrings-necklace?ref=sr_gallery_17&ga_search_query=bridesmaids+jewelry&ga_view_type=gallery&ga_ship_to=ZZ&ga_min=0&ga_max=0&ga_page=2&ga_search_type=handmade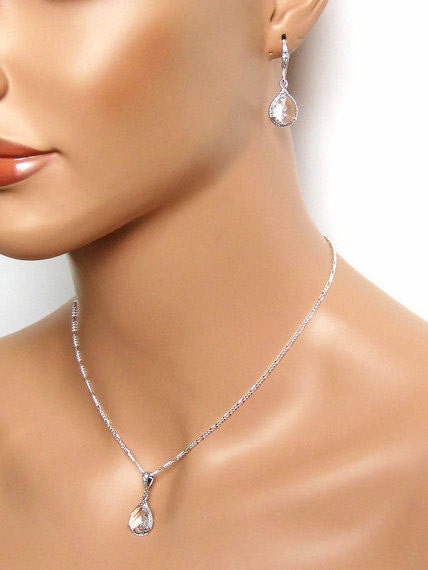 2) Or simpler but more intricate earrings like these on Etsy
I asked my fiance but he wasn't much help – he was just like um…they are both nice haha. I think its just that I'm not a big center of attention person and felt like i was out of my skin in the more sparkly set. However, a few bees thought they were really nice in my first post, so enough of my rambling – that's what the poll is for!
Here is my dress for reference. I will be wearing a chapel length veil and a hair piece in my hair – all within the same lace theme.
Link to original post: http://boards.weddingbee.com/topic/dont-like-the-wedding-jewelry-i-ordered-on-etsy#axzz2XvFnzmZd