Post # 1
Hi girls – When we first started registering at C&B I was so excited to register for this set of dinnerware for our every day (except the mugs – I picked them as open stock because i don't like the mugs):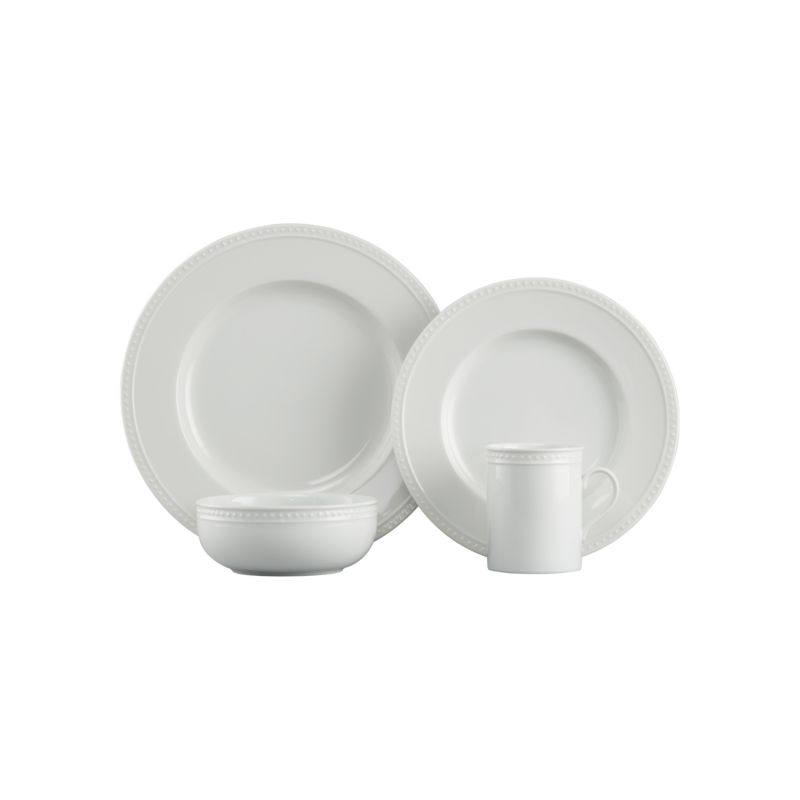 However now I'm so conflicted… I really need to make my choice but for some reason I can't commit to these! I'm afraid I will get bored with the white and have been wondering if I should get something colored, or fiestaware. I could also maybe register for these as a nicer set, and then also something colored for our every day, and then scratch the whole china idea. UGH! I need to decide and fast, showers are coming up and I can't keep digging through my registries. Help!
Maybe I'm putting too much thought into this and need to just let it go and if we decide after everything is said and done that we don't want white then make exchanges.