Post # 1
My colours will be coral and aqua, and I would like my girls to wear an aqua coloured dress, but I am having a heck of a time finding the right colour! I have always loved the J Crew dresses, my girls love them too and said they are fine with the price but I still want to see if there is a cheaper alternative.
The sunwashed aqua from J Crew is the perfect colour: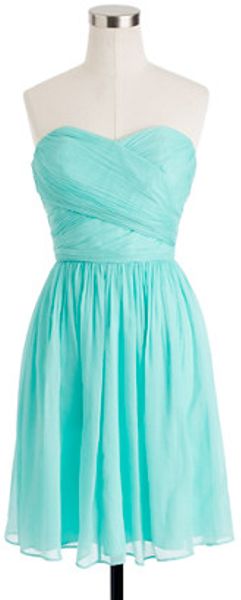 And I thought I had found a cheaper alternative with Donna Morgan's Gulf Stream:
But when I order a fabric swatch it was baby blue, not aqua. The salon where I got my dress has the Dessy bridesmaids dresses, and none of the colours were exactly right.
I still have lots of time so have not given up the search for an aqua coloured chiffon dress (beach wedding in Florida). Any one have any suggestions for aqua dresses?