Post # 1
Okay so I am wearing my mom's dress but her veil isn't going to really work for me. It looks basically like this one does: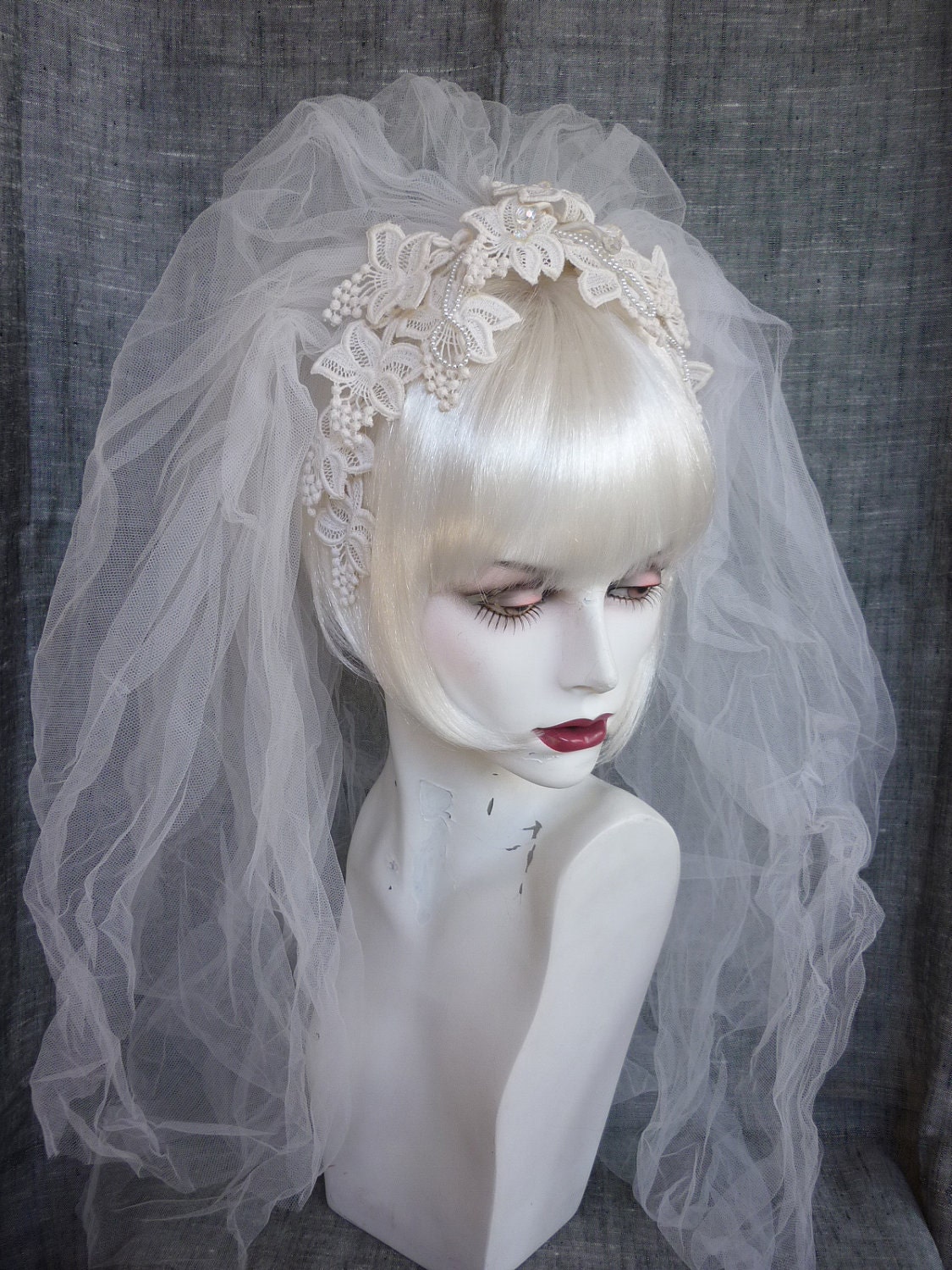 Which makes me feel sort of like the bride of frankenstein or something.
I would like to update it so that we keep one of the layers of her old veil (which has lace appliques) and attach both it and a plain catherdral layer to a comb.
I imagine the finished product would look like this:
The top layer will not be going over my face it is just for pretty decoration and because it would be a shame not to use a veil with lace appliques.
Here is my dress:
What do you think would the cathedral veil be too much? I was thinking of just wearing the lace one too but I like the princessy look of the cathedral veil.
My mom keeps trying to convince me on the headband veil with the puffy layer and the lace layer but no matter how hard I it just doesn't really fit me, I just don't care for it. And the "headband" really doesn't go, it just makes the layers look big and puffy.
But lace from the headband of the original veil would not be lost. I was thinking of just wearing it on my head during the reception in some form since I would no longer be wearing the veil. Probably like this: