Post # 1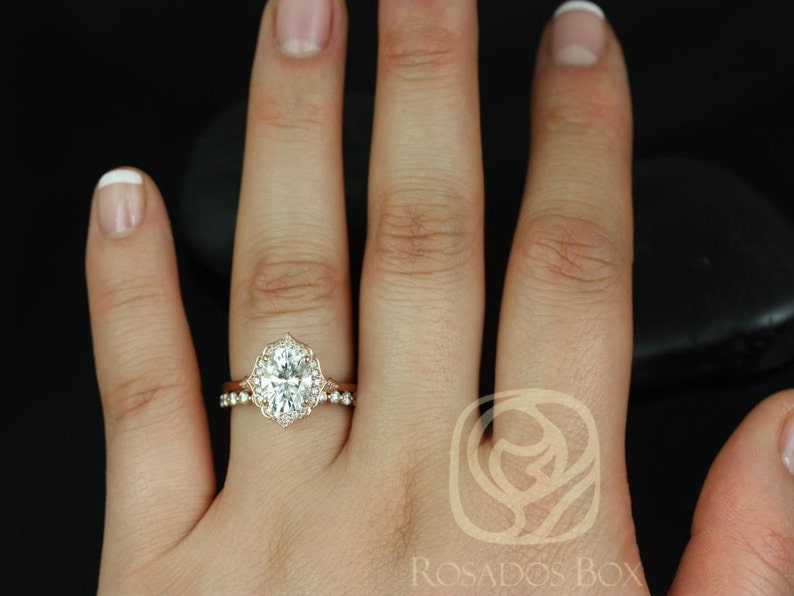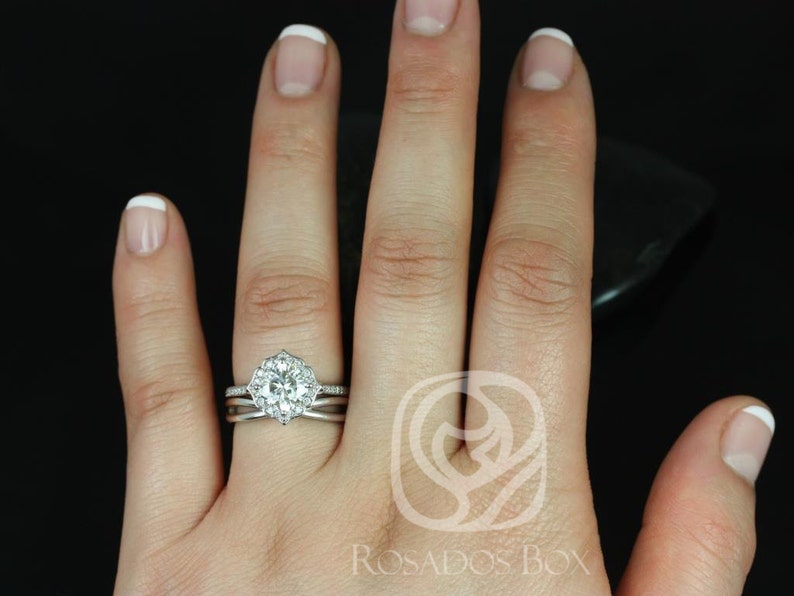 I have been in love with the Mae ring from Rosado's Box on Etsy since I first stumbled across it years ago. I have been in communication with the seller and have customized it with a 3ct colorless moissanite and a "Naomi" style shank (the studded band in the photo instead of the standard plain). I will do a plain Lima wedding band underneath (2nd pic). I love how the point of the Mae setting sits in the split shank (sample photo of the e-ring in the 2nd pic is a bit different than the Mae in 1st pic).
I love the rose gold and rose gold does look good on my skin, but my only concern is that it will look dated in a few years. To be honest I hated rose gold up until a few years ago and thought it looked tacky.
My second and smaller concern is matching on a daily basis. White gold pretty much goes with everything. I primarily wear silver and rose gold, and ocassionally yellow gold or bronze. I have both warm and cool undertones so most colors look good on me.
Please feel free to share any other experiences, perspectives, or information on rose gold rings. I am brand new to learning about wedding jewelry. Thank you bees!