Post # 1
My dress above:
Hi ladies,
I've been searching through every type of bolero/shawl/coverup known to mankind in the last day… since we're doing a winter elopement instead of the previously planned destination wedding I want something to give it a little more "warmth" in the photos that won't look like I'm just freezing (it's all going to be outdoors in a 40 minute to 1 hour max ceremony/photo shoot)
Since my dress is ivory (and it's more of a goldish ivory with dusty rose pink detail and then the light gold beading detail on the bodice I really didn't want anything that would take away from the details on the dress or clash. Now I really wish I would have just gone with a white plain gown that would have been much easier in the snow with any bright bold coloured bolero or white fur to match.
Anyway I still love my dress but wondering about this little capelete made of feathers, do you think it would look nice on the shoulders? Also should i do a custom dusty rose to match the bow detail or go with ivory ?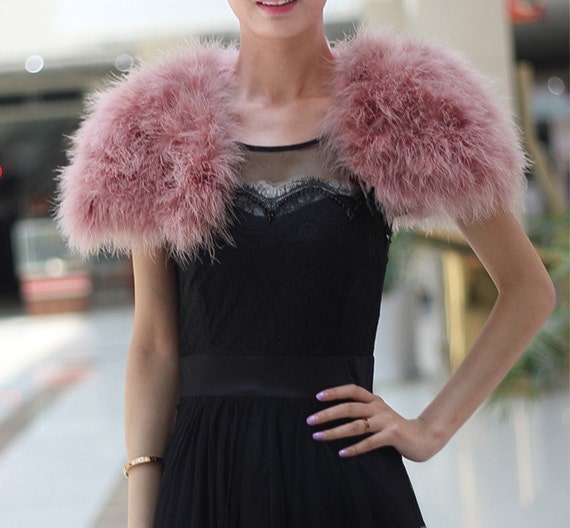 I'd love to hear your thoughts 🙂
I like this one too but it's so much more pricey