Post # 1
I really want to include hydrangeas and lavender in my bouquet, as those are the two flowers I love the most, and I love the blue/lavender hues.
I love bouquets like these:
But they don't have any hydrangeas in them and I fear it'll be a bit of a 'boring' bouquet.
Now I've come up with the idea of having a hydrangea bouquet with different hues, such as this:
And then wrap lavender all around the hydrangea bouquet, so it'll form an outer layer of lavender wrapped around. I've been looking on Pinterest and Google Images, but can't seem to find any example.
A bit like this photo underneath, but then exactly the other way around, the big poof of hydrangea at the top, and some long lavender stems wrapped around it, so it'll be a nice and round bouquet.
For the record, I don't think this looks that particularly good because the lavender sticks out too much, I'd really rather see an example of the other way around, but can't seem to find any.
So I've made a little drawing (very bad quality as I'm not much of an artist), with blue hydrangrea and some purple lavender wrapped around it. Get the gist?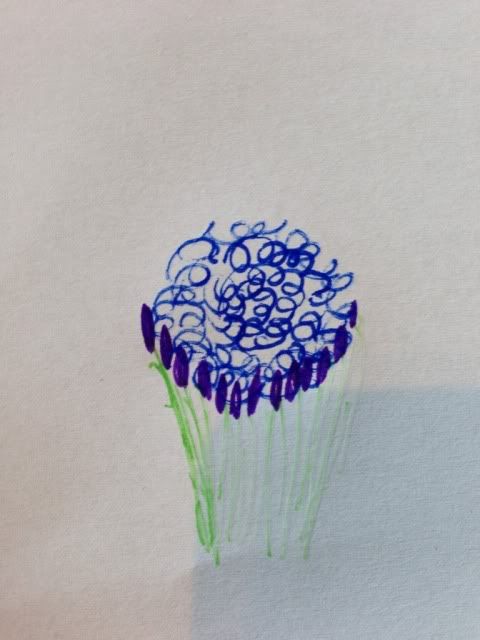 It's just a silly drawing but at least it should give you some idea.
Would this look good in reality? If somebody HAPPENS to find an image, I would be thrilled!!