Post # 1
Sorry to complain but I guess that's why I love coming here. I can read the crap that all of you have to deal with too and it makes me feel better
So, my FH and I have been together for five years. His Mom has always been a Drama Queen (capital letters are necessary) but it has always been directed at others, which made it very easy to ignore. He isn't really very close to his mom because he was not raised by her. She lived all over and he grew up across the country with his dad. Well, we all ended up in the same town (with a population of 5,000), lucky me!
Well, with a 15 month engagement and the wedding only two months away, here's what's been happening….
One: Complete "who gives a hoot" attitude about the engagement at dinner with my parents. Then she got WASTED at the engagement party and was hanging all over me crying about how she never got along with FH because she had such a difficult pregnancy with him (Hello, he's 33, get over it), his Dad tried to kill her, she's been cheated on, her Crohn's is acting up, detailed stories about her bowel movements (okay, I'm a nurse I guess I'm used to that part), blah, blah, blah.
Two: Talks to random customers at her job (gas station, in and out right?) about how she shouldn't have to buy a dress for our wedding because his sister got married in October (everyone is wearing floor length and hers was above the knee).And she doesn't know why we have to have such a big fancy wedding anyway (which she says constantly)
Three: Tells me she is going to wear this for our wedding (my wedding color is blue) and formal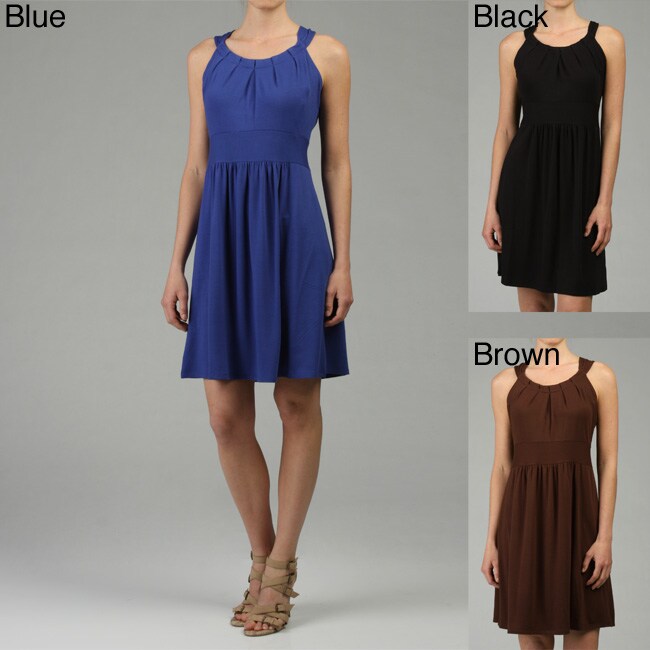 Cute homecoming dress, or for a guest, not MOG at a formal wedding. Also that she refuses to spend more than 80 dollars on a dress. I took her to a bridal shop with me so she could try on dresses that weren't for homecoming and ended up paying for almost all of it. (Which I also have to keep secret so my FH thinks his Mom actually cares)
Then on the way to the bridal shower on Saturday she talked about my Mom half the way there because she wasn't allowed to help with the bridal shower (she's doing the rehearsal dinner) My Mom did say if she really wanted to help then she could pitch in for the hall (never heard back from her about that)
Then she switched gears and started talking about FH and his ulterior motives for letting his now separated, newly married sister live with us (I really like her and begged him, that's why) Quote: We all know he has his own reasons for letting her live with you" But she kept on saying she was going to end up being our "built in babysitter". We haven't asked her to watch our kids ONCE.
So, I told my FH what she said and he called her and calmly asked why she would say that/feel that way. She immediately started crying and said she never said that and she was telling me what a wonderful son he is and how proud she is of him, umm, yeah right because she's said that never? Anyway, she hung up on him after saying, for the THIRD time since Christmas, that she isn't coming to the wedding.
I really don't even care if she comes at this point….
The problem is that I do not keep secrets and if someone is bad mouthing someone I love (especially their own mother doing it) I'll tell them, I graduated high school a long time ago and I am not interested in playing games or sucking up to make her happy.
He wants to write her off, he's not very close with her anyway due to her constantly saying what a horrible child he was to every person she meets and how much she had to put up with (Which is probably just in her crazy head)
What do I say when she tries to say to me that she never said that? Confront her and say "yes you did" or let her pretend she is the victim (as usual) of something I just "thought I heard" and say, "okay, maybe I misunderstood" Which makes me want to puke because it's a lie!
Time to forget about her? Let her know that I'm not going to put up with her constant drama? She has sucked all of the fun out of this wedding and I just can't wait for it to be over!
Congrats for sticking with this story this long! I feel a little better now….