Post # 1
Hi Bees.
I am quite new ovr here but totally love the vibe amongst everyone.
I am a 25year old African lady with hopes of getting proposed to and married to my prince charming by 2013.
However, there is a challenge: getting the perfect ring!
I have searched High and Low and finally settled for the Double Halo Soleste Yellow diamond ring! Arrrgh, its all kinds of beautiful!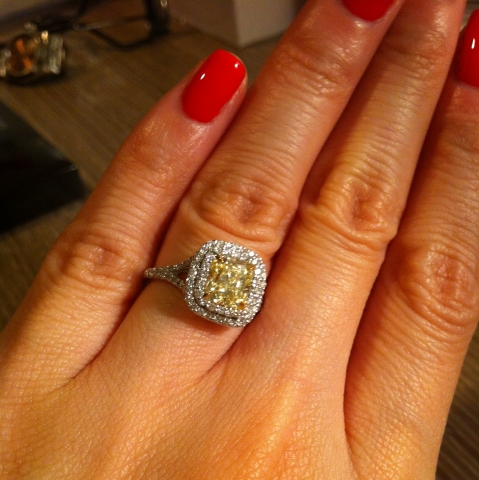 Anyways, due to the high cost of the ring, I was wondering if anyone knows of a good custom jeweler who could reconstruct such a model (bearing in mind the Tiffany Soleste as a sample) or if anyone knows where such a ring can be purchased at an affordable price of between 1,000 and 2,000 dollars.
I dont care much for the carats long as its beautiful and blings 🙂
Yeah, I heard that this might be unrealistic but I believe in my heart that I can get this at thedesired cost.
Please HELP!!!!
Thanks…