Post # 1
Hi bees,
So.. I want your opinions. I know I still have lots of time before the wedding, but I cannot help it – I love looking for wedding rings and I'm conflicted. SO, back in December I found a ring that I absolutely LOVED at a chain(ish) store that is located where my parents are (not where I am). I unfortunately don't have a picture of it on my finger, but I did love it. This is the stock photo (1):
But then, last weekend my Fiance and I went to look at a local jewelry store and they had some really lovely and high quality rings. The ones I was looking at were all engraved (but no stones) which is what I had originally been thinking of and which Fiance now says is more like what he thought I would get. I didn't get pics of the ring with forget-me-not flowers, which i regret, but I got a picture of my ring with the milgrain ring (which was my favourite). They only had the 3mm in yellow gold, but I would get it in white gold (2):
THEN, I remembered that I inherited a gold ring from my grandmother that has nice engraving on it. I don't wear it because it's too small and it is yellow gold, so my mom currently has and wears it. So I thought, well maybe I can get this jeweller to make me a white gold version of my grandmother's ring. So I contacted the jeweller but they quoted me an exorbitant price ($950!) so then I contacted a different jeweller who have said they can make it in 2mm for $400. This is my grandmother's ring (3):
Other ideas have since occurred to me, such as buying a vintage ring online or something. There's this one in particular that I love but it is too small for me (4):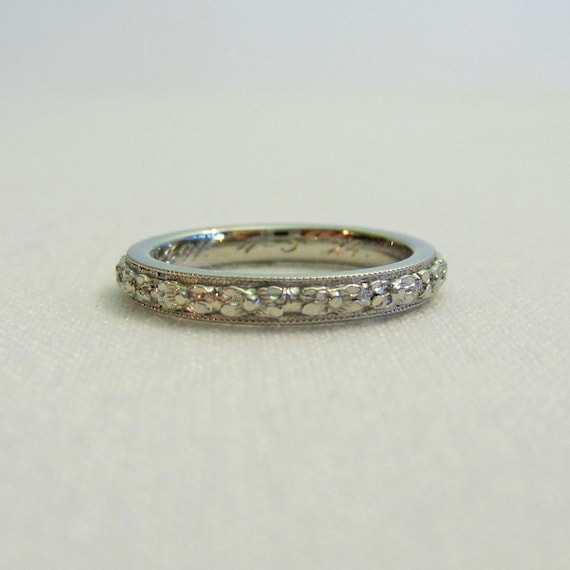 Or, finally, I could buy a new ring with vintage style engraving, something like this possibly (5):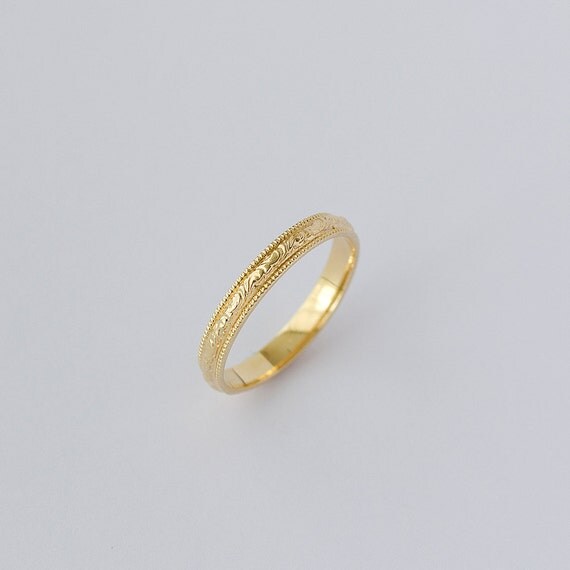 Or maybe like this (6):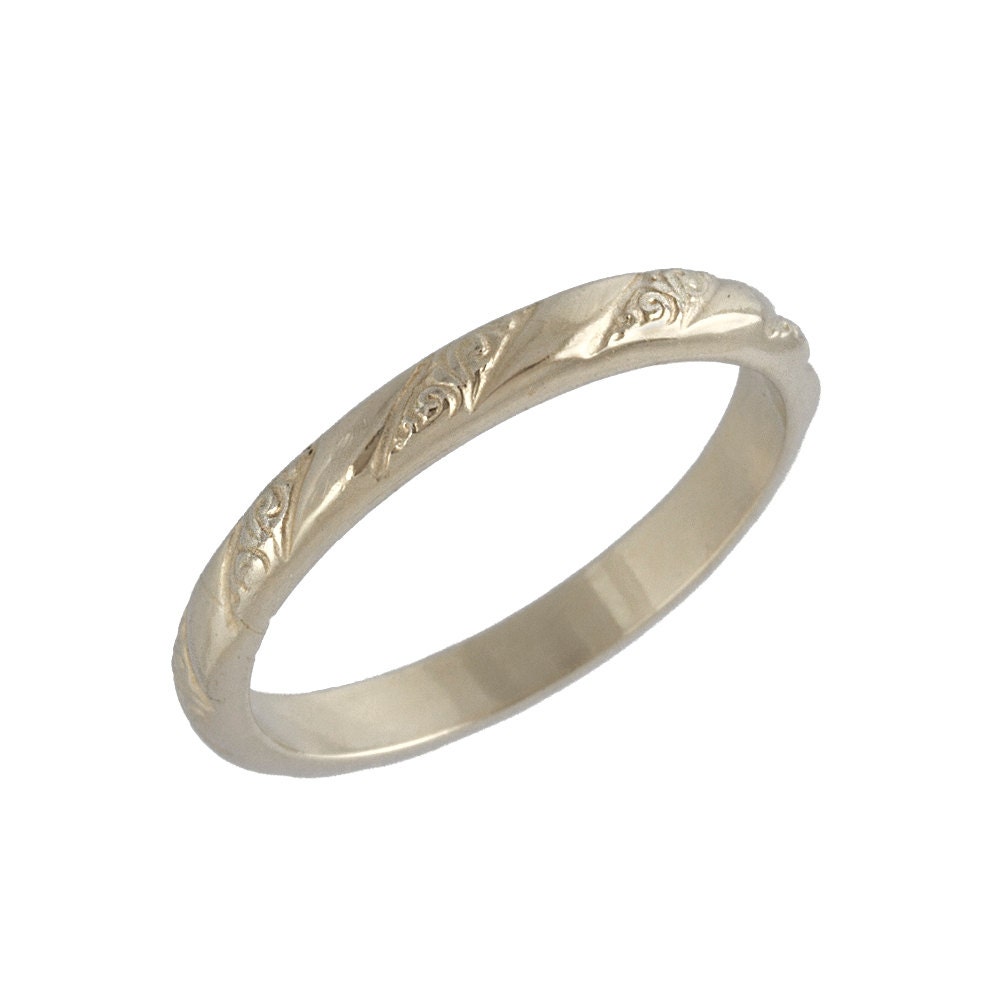 Oh and finally, here is possibly a better photo of my ering:
SO BEES, tell which you like best! I'm sorry I don't have pictures of them on my finger, I know that makes it difficult.
One final note: we do like the idea of going with a local jeweller because it supports local business, makes it a little more original (than chain store), and they seem like they make high quality rings.