Post # 1
Does anyone keep using this excuse to justify buying things for the wedding –
"You only get married once."
I was pretty good up until I spotted this beauty in Anthropologie today: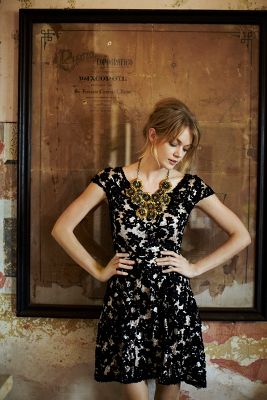 I convinced myself I HAD to have it for my bridal shower because, after all, YOGMO.
I'm having some buyer's remorse as I have never in my life spent that much on a dress and my wedding dress itself only cost about $200 more. I feel insane. Luckily, they have a great return policy so I have until my shower in October to decide whether or not to keep it.
Is anyone else using the YOGMO excuse to justify things you'd never normally buy?