Post # 1
I came up with this topic because since I first started looking for e-rings with my (then) boyfriend, what I thought I liked is very different from what I really like after actually wearing my e-ring.
Learning from – and sharing – our experiences may help someone else in their own decision making. What have you learned about rings, stones, settings, etc. since you first joined that you could share with us.
For example,
-I thought I liked the pave side stones on a thin band, but after hearing how often they fall out, I am glad I didn't go that route.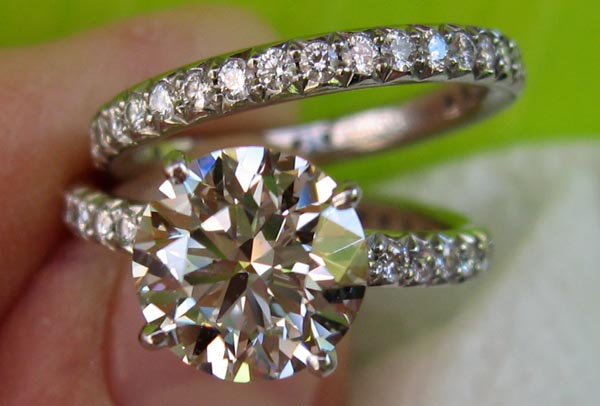 – I thought I liked a really thin band (2mm) but now have found that it is too thin, and doesn't enhance the stone as much as a thicker one would, so I got a thicker 1 carat wedding band to bling it up.
-I also found out how much the yellowing of white gold annoys me and that from now on I only want palladium or platinum.